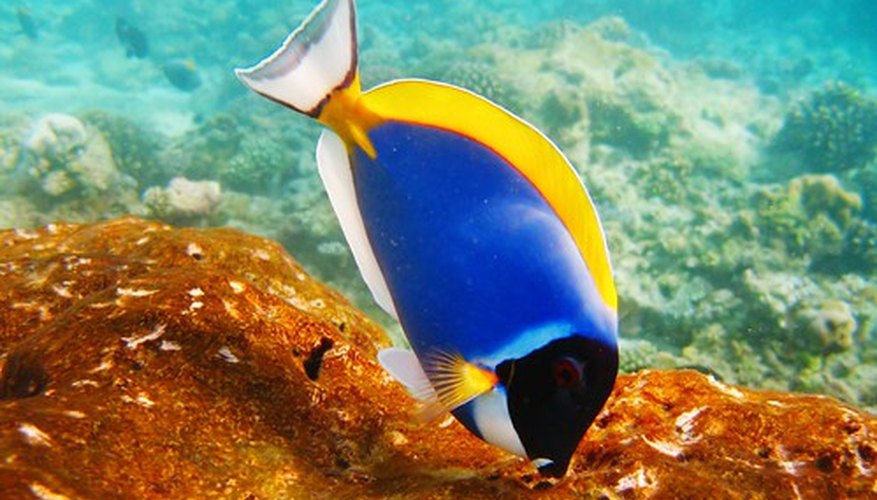 "It starts right here, in Maldives" is Copyrighted by Flickr user: nattu (Nattu) under the Creative Commons Attribution license.
A secondary consumer is a consumer in the second position on the food chain. A secondary consumer consumes the animals that eat only plants. Secondary consumers primarily consume meat and obtain their sustenance from either capturing and killing, or being predatory, or by scavenging or feeding on already dead animals.
Below Secondary Consumers
In order to understand what a secondary consumer is, it is important to understand the food chain and the trophic level or position a secondary consumer has on the food chain. The food chain begins with primary producers, or plants, that make their own energy and food from sunlight. Primary consumers come next on the food chain, and they are the insects and animals that feed directly upon primary producers. Secondary consumers then feed upon the primary consumers.
Fluctuating Consumers
Secondary consumers eat meat, although they sometimes eat plants, fluctuating their trophic levels within the food chain. Omnivore animals act as primary consumers, secondary consumers and higher consumers. As humans, we may eat berries or vegetables and be primary consumers. We eat cattle and we are secondary consumers. Eating chickens, which eat bugs, makes us tertiary consumers. In other words, a secondary consumer does not necessarily always function as a secondary consumer.
Above Secondary Consumers
Food chains end with top predators that do not have many high predators or consumers. A food chain may end with a secondary consumer if other animals do not feed upon the secondary consumer. Tertiary consumers feed on secondary consumers, which are then fed upon by quaternary consumers, and so on until a top predator is the final consumer.
Food Chain Example
The food chain for this example begins with sunlight. Sunlight provides the necessary energy for grass to grow. Grass grows and provides sustenance for cattle. Cattle are then butchered for the beef that makes up hamburgers and steaks. In this example, the grass is the primary producer, cattle are the primary consumer, and whoever eats the beef or steak is the secondary consumer, in this case the human omnivore.
Secondary Consumer Examples
Animals that often act as secondary consumers include bears, dogs, cats, snakes, chickens, fish, cattle, humans, foxes and owls. Secondary consumers may capture primary consumers such as insects or small rodents and eat them, or feed upon primary consumers that other animals have killed, injured or died. Crows, hawks and wolves are examples of secondary consumers who feed on primary consumers by scavenging.