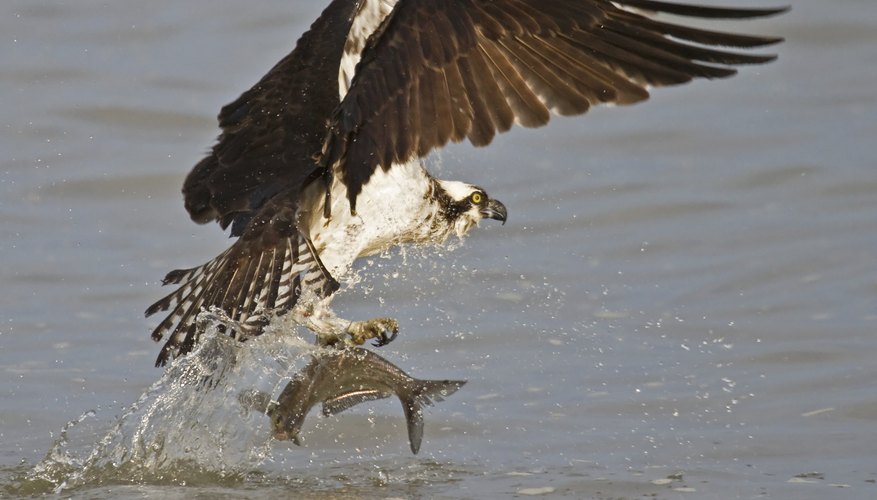 In biology, a food web represents all the possible paths energy and nutrients can take through an ecosystem, from one organism to the next. Each path is a food chain, and contains several trophic levels, which separate different types of organisms. A tertiary consumer is one trophic level of a food chain. A tertiary consumers is any consumer that eats mainly primary and secondary consumers.
Everybody is Somebody's Lunch
The first step in a food chain is composed of producers, including plants, algae, phytoplankton, and some forms of bacteria. These organisms are autotrophs, meaning they create their own food. Subsequent trophic levels are all made up of consumers, which rely on other organisms as a food source. Primary consumers are herbivores, eating only plants. Secondary consumers eat herbivores. A tertiary consumer is the fourth trophic level; these organisms eat primary and secondary consumers as a primary source of food. A tertiary consumer may not be at the top of the food chain; there can be other predators at higher trophic levels.
Who's On the Menu
Tertiary consumers can be omnivores or carnivores, meaning their diets can include plants or consist of only meat. A good example of a tertiary consumer is a hawk, which can feed on secondary consumers, such as snakes, as well as primary consumers, such as mice and birds. However, an apex predator, such as a mountain lion, is still at a higher trophic level than the hawk.