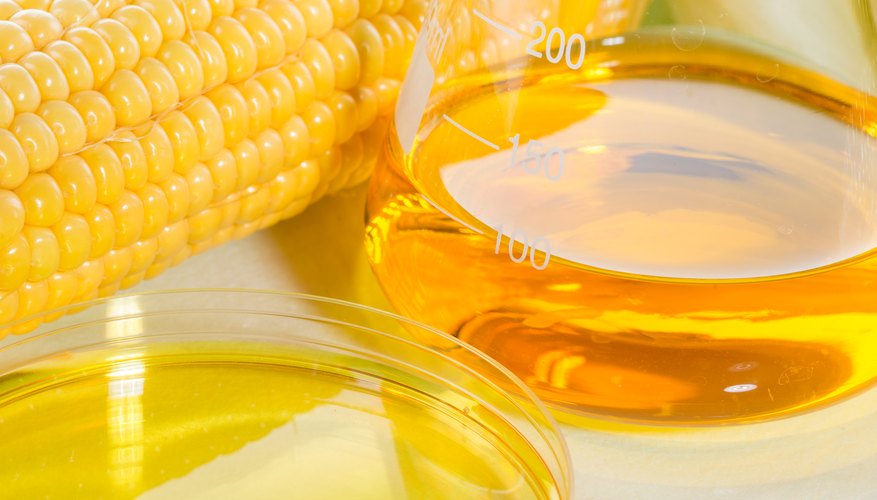 Alcohol is the name of a group of compounds with a hydroxyl group, consisting of an oxygen and hydrogen atom, attached to a carbon atom, which is also connected to more hydrogen or carbon atoms or both. Denatured and isopropyl alcohol are two different types of alcohol with different chemical formulas: ethanol (C2H6O) and isopropanol (C3H8O). Methanol, or methyl alcohol, is commonly added to ethanol being denatured for use as fuel or solvent.
Differences in Toxicity
While denatured and isopropyl alcohol are both toxic to some degree, they are toxic for different reasons. Denatured alcohol is rendered toxic by the intentional incorporation of chemicals like benzene. Ethanol made for industrial purposes was notably denatured in the United States during Prohibition as a way of deterring would-be drinkers and enterprising bootleggers. On the other hand, isopropyl alcohol is toxic to the human body by its very nature, causing irritation and depression of the central nervous system in small amounts and causing serious injury or death in larger amounts.
Uses of Isopropyl and Denatured Alcohol
Both isopropyl and denatured alcohol have a variety of uses. Isopropyl can be used to as a disinfectant and a cleaner. This type of alcohol can be used to clean granite, garden tools, cell phones and remove nail polish from wooden floors. While denatured alcohol can be used for cleaning as well, it can also be used as a fuel for heating or lighting.