H
Periodic Table
He
Li
Be
of the Elements
B
C
N
O
F
Ne
Na
Mg
mouse/touch for more information
Al
Si
P
S
Cl
Ar
K
Ca
Sc
Ti
V
Cr
Mn
Fe
Co
Ni
Cu
Zn
Ga
Ge
As
Se
Br
Kr
Rb
Sr
Y
Zr
Nb
Mo
Tc
Ru
Rh
Pd
Ag
Cd
In
Sn
Sb
Te
I
Xe
Cs
Ba
Hf
Ta
W
Re
Os
Ir
Pt
Au
Hg
Ti
Pb
Bi
Po
At
Rn
Fr
Ra
Rf
Db
Sg
Bh
Hs
Mt
Ds
Rg
Cn
Uut
Uuq
UuP
Lv
Uus
Uuo
La
Ce
Pr

59

Praseodymium

140.90765

Nd
Pm
Sm
Eu
Gd
Tb
Dy
Ho
Er
Tm
Yb
Lu
Ac
Th
Pa
U
Np
Pu
Am
Cm
Bk
Cf
Es
Fm
Md
No
Lr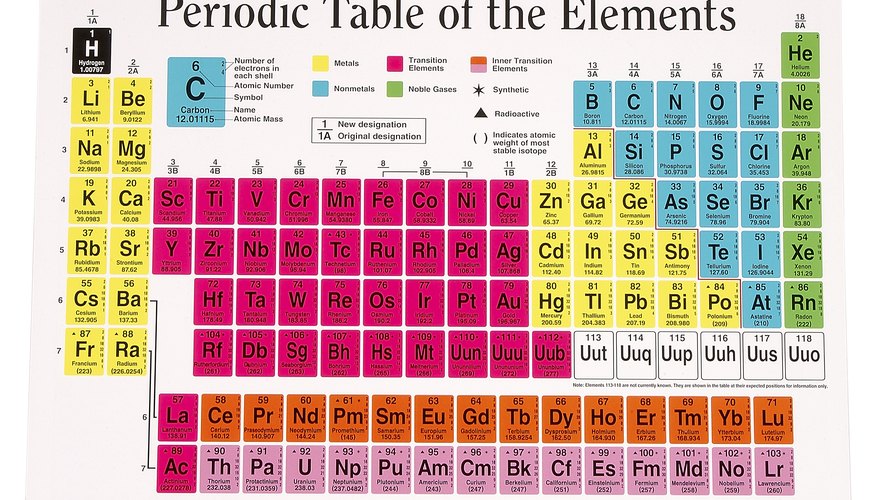 Bonds between two atoms in a compound may be classified as either ionic, polar covalent, or nonpolar covalent. In an ionic bond, one or more electrons are transferred resulting in each atom becoming an ion. The positive and negative charged ions are held together due to the charge of the ions. This is the bonding found between metals and nonmetals. In a covalent bond, the electrons are shared and form the bond between two non-metals. In a polar covalent bond, the electrons are shared unequally due to differences in the electronegativity of the atoms. One example of a polar bond is hydrogen-oxygen bonds in a water molecule. Nonpolar covalent bonds have atoms with similar electronegativities, resulting in even sharing of the electrons.
Identify the elements involved in the bond. A periodic table can aid identification of the elements.
Reference the electronegativities of the elements in the bond. A commonly used scale is Pauling's electronegativity scale.
Calculate the difference in electronegativity between the two elements in the bond.
If the difference in negativity is between 0.5 and 1.7, the bond is polar. Differences less than 0.5 indicate a nonpolar bond, while differences greater than 1.7 indicate an ionic bond.