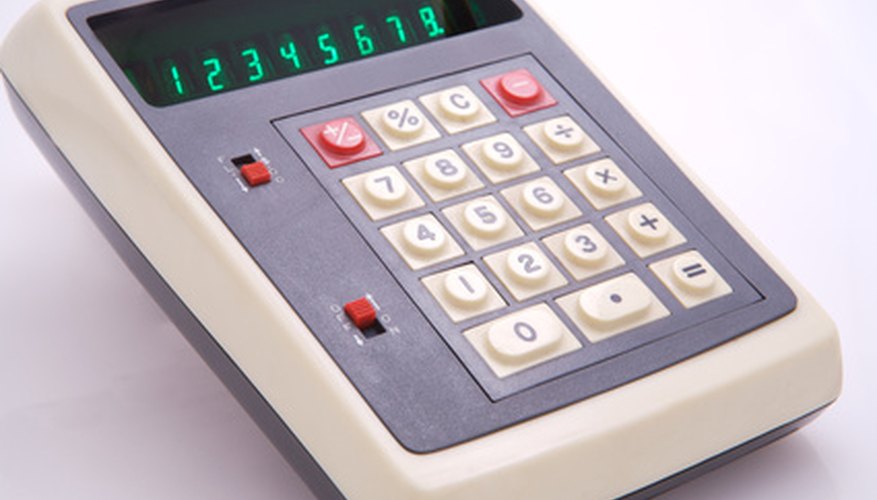 Though adding machines and calculators both provide an easy way to perform basic mathematical calculations, the two machines differ considerably in their operation, features and functionality.
Basic Differences
The most apparent difference between adding machines and calculators is that adding machines provide a printed receipt of each entry, while calculators simply display information on a screen.
Operation
Adding machines accept the numeric entry followed by the mathematical function indicator. In contrast, calculators accept the mathematical function followed by the number. Because the adding machine features the additional functionality of printing each entry, these machines often feature special keys to control the paper advance or display subtotal information.
Advanced Functionality
Though adding machines perform basic mathematical functions, such as addition, subtraction and multiplication, some calculators can perform very advanced functions, like those used in calculus and trigonometry.
Uses
While calculators enjoy widespread use in schools, universities and numerous professional applications, adding machines typically are used in banks, accounting firms and business-centric environments.
Considerations
Some advanced calculators allow the addition of peripheral devices; though a user can add a printer to such a calculator, it may not function exactly like an adding machine.