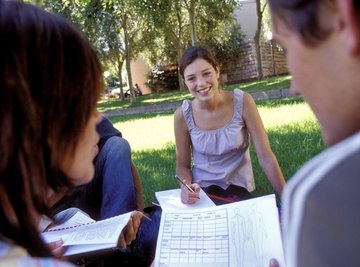 •••
Pixland/Pixland/Getty Images
Data and conclusions are both key elements of a scientific research process. In carrying out a study or experiment, data is the result collected from testing. Conclusions are your interpretation of the data. In essence, by reviewing the data collected, you decide whether the results aligned with your hypothesis or contradicted it.
Data and Conclusion Example
A water softener provider could conduct tests in three different markets to decide which locations have the hardest water. The data includes the results of the specific hard-water tests performed in each location. The conclusion, or interpretation, occurs when the researchers compare the data and decide which of the three locations appears to have the hardest water. The conclusion helps in making marketing decisions involving targeting potential customers.
References
About the Author
Neil Kokemuller has been an active business, finance and education writer and content media website developer since 2007. He has been a college marketing professor since 2004. Kokemuller has additional professional experience in marketing, retail and small business. He holds a Master of Business Administration from Iowa State University.
Photo Credits
Pixland/Pixland/Getty Images