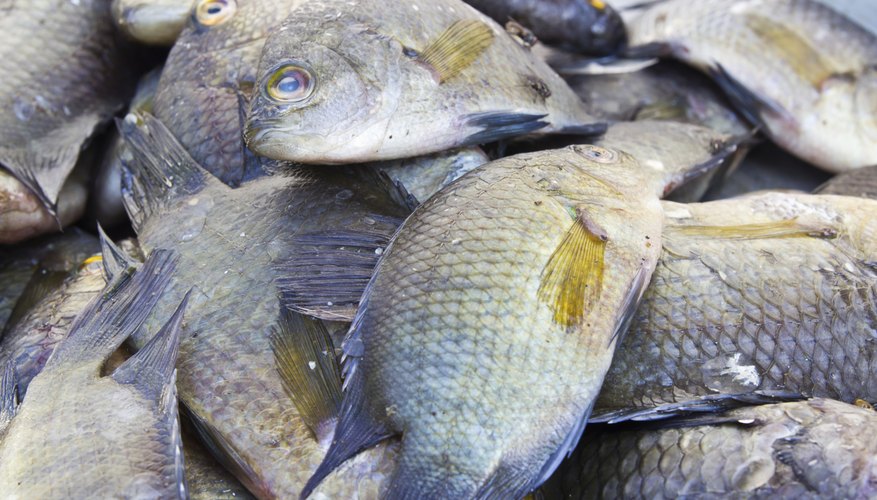 Tilapia is a common name used to describe some types of cichlid fish. Tilapia has been cultured for thousands of years and is served as a popular form of seafood. While it may be difficult to determine the sex of a tilapia on first glance, males and females do exhibit differences in terms of both appearance and behavior.
Determing the Sex
To accurately determine the sex of a tilapia, examine the genitals of the fish. An examination can occur once the fish has reached 25 grams (1 ounce) in weight. The genital area is located behind the anus, on the fish's underside near the anal fin. Male tilapia have one opening and female tilapia have two. The female's openings are separate for eggs and urine, while in the male, urine and milt exit through the same opening.
Male and Female Differences
Males often grow faster and larger than females born at the same time. Some species of tilapia have distinct coloring that can determine a male; however, this is not always a reliable factor. The behavior of males and females is also different. Males tend to nest near the bottom of ponds, while females come to these nests only to spawn. During mating, the male fertilizes the eggs in the nest then the female picks them up to brood in her mouth.