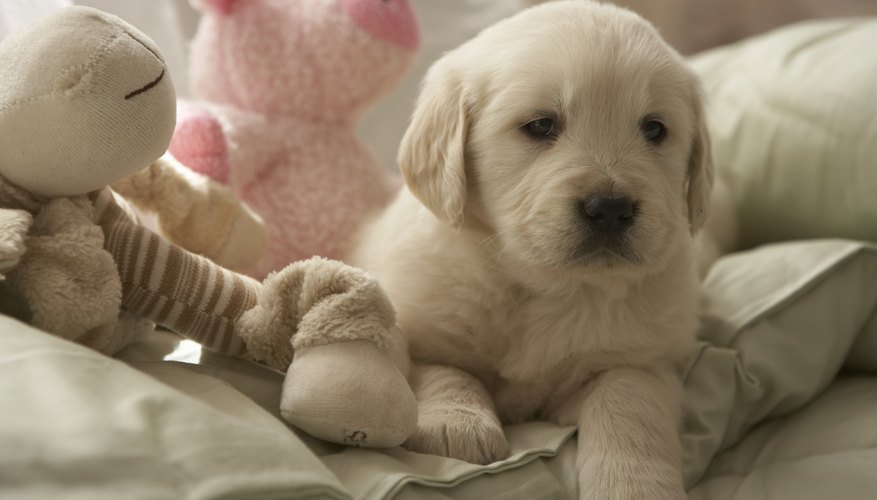 Naturalist Charles Darwin sometimes described evolution as "descent with modification." Each generation of sexually reproducing animals mixes the genes of its parents, creating variation in the descendants' genes and physical forms. It's one of several genetic processes that modify populations of organisms over time. Natural selection overlaps modification, but the two concepts are not exactly the same.
Natural Selection
Natural selection was Darwin's explanation for how species changed over time. For example, in a cold environment where thick fur helps an animal survive, individuals with a gene for thicker fur may live longer, which gives them a chance to produce more offspring. Offspring who inherit the thick-fur gene live longer, too, producing more descendants, until the thick-furred individuals dominate the population. Just as a dog breeder selects for particular traits, the environment also favors traits that enable individuals to survive and breed.
Causes of Modification
Natural selection and descent with modification may sound like the same process, but they are not. Genetic modification can happen for multiple reasons besides natural selection. Some modifications occur because of genetic drift: by random chance, genes for a particular trait such as a particular skin color may become more common in a species. Bacteria engage in horizontal gene transfer, where one microbe trades a piece of its genes with another. This modification of the organisms occurs independent of selective pressures.
Interactions
Genetic drift and horizontal gene transfer take place without natural selection, but natural selection affects the long-term results. If gene transfer gives a bacterium a gene for antibiotic resistance, for instance, the bacterium acquires a survival advantage. Over time, natural selection spreads the resistance through the population. Selection pressures can change. If a cold environment warms up, animals with thick fur no longer have an advantage. Natural selection may modify the population back to animals with thinner pelts.
Working With Variation
One difference between natural selection and descent with modification is that natural selection doesn't appear to create variation or give rise to new genetic traits. Natural selection works with the genetic mix already in the population. The environment favors certain heritable traits over others and may even influence the expression of some genes, but it can't favor a heritable trait that doesn't exist. Genetic modification includes mutation and horizontal gene transmission, which add new genetic strains to the population. Without them, the genetic range of a species would be much more limited.