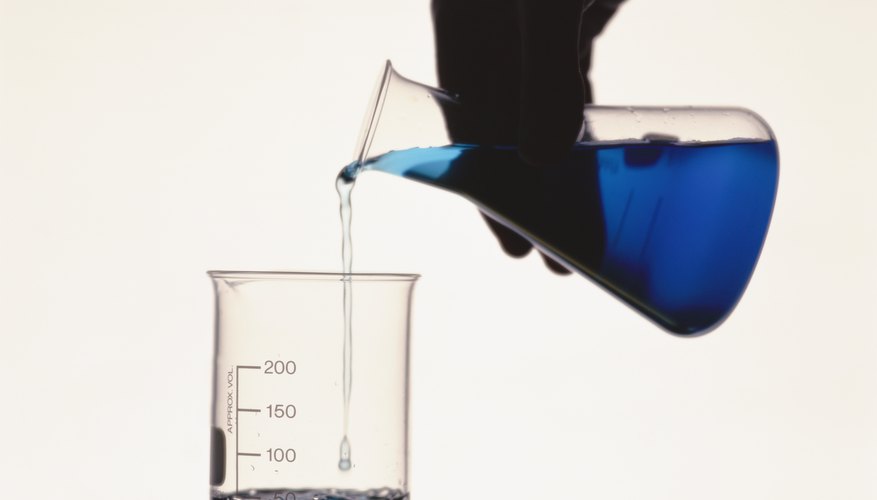 Chemicals and solutions are often classified as being acidic, basic or neutral. These properties are determined by the pH scale, with values ranging from 0 to 14. Low pH values are considered acidic and high value are called basic, or alkaline, while values around 7 are neutral. To determine where a substance falls on the pH scale, chemists use pH strips or litmus paper. The pH strips determine the actual pH value whereas litmus paper only determines if the substance is acidic or basic.
Litmus Paper vs. pH Strips
Both litmus paper and pH strips are small strips of paper coated with a chemical that will undergo a chemical change to a different color when it reacts with the chemical being tested. Litmus paper is either red or blue. Red litmus paper turns blue if it comes in contact with a base, alternatively blue litmus paper turns red with acids. This is a pass or fail type of test that only works with acidic or basic chemicals. Neutral solutions do not cause a color change. The strips work similarly, however, the color change occurs at the actual pH value of the substance being tested and there are more colors. For example, if you are testing a citrus juice, the color change would happen around the 1 or 2 pH level whereas water would change color around 7.