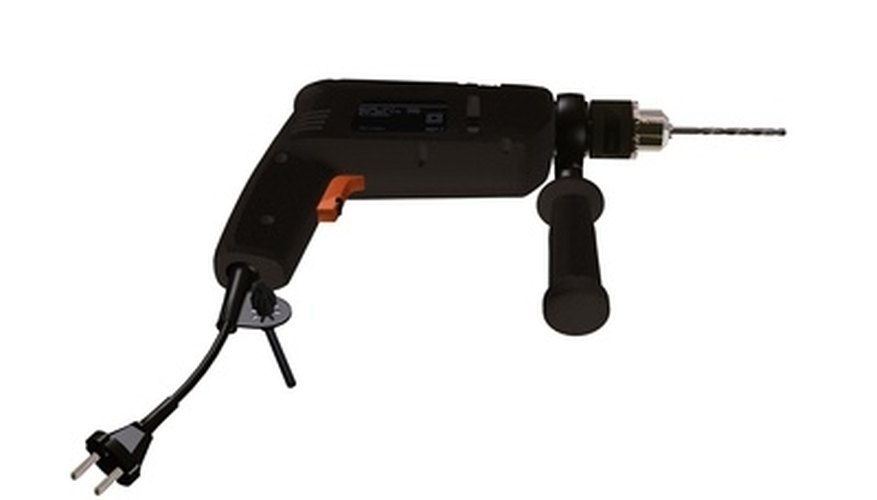 A motor is a machine that turns a source of fuel into motion. This is usually rotary motion, which is to say that motors turns around and around. In doing this, they are able to drive other mechanical devices, making them move. Two types of motors commonly used in industry are hydraulic motors and electric motors.
Fuel
The biggest difference between hydraulic motors and electric motors is the fuel they use. Hydraulic motors use hydraulic liquid stored under pressure to make the motors turn. Electric motors use electricity, which is stored in batteries, to produce motion.
Types
There are three basic types of hydraulic motor. Gear motors have interlocking gears which are turned by jets of fluid shooting into their chamber. The gear interlocking prevents the motor from turning backwards. Vane motors have a single rotating part covered in vanes that change position depending on their proximity to the fluid inlet. Piston motors use fluid pressure to push and pull on pistons.
Electric motors come in three basic types as well. AC motors run off of alternating electrical current. DC motors run off direct electrical current. Stepper motors receive pulses of electricity, and turn only in discrete steps.
Fire Hazards
Hydraulic motors can be made without any flammable parts, including the hydraulic fluid. Electricity, on the other hand, is a potential fire hazard. This makes electric motors more prone to accidentally starting fires if overheated than hydraulic motors.
Pumps
Hydraulic motors need pumps to bring the hydraulic fluid into the motor at a suitable pressure. Electrical motors have no need of pumps. Electricity flows freely into an electric motor as soon as it is hooked up to a source of electricity.
Waste
Hydraulic motors suffer from slippage. Some of the hydraulic fluid injected into the motor's main chamber passes through without doing any work. Electric motors do not have such waste. All of the electricity entering into a motor's coils contributes to the turning of the motor.
Independence
An electric motor can function as an independent unit. It can be moved anywhere and attached to anything. A hydraulic motor cannot be so independent. It has to be hooked up to a larger hydraulic system at all times in order to function.
Size
Electric motors must increase in size as the loads they drive increase in size. To move large, heavy objects, you need large electric motors. Hydraulic motors, on the other hand, can remain small even when driving large heavy loads.