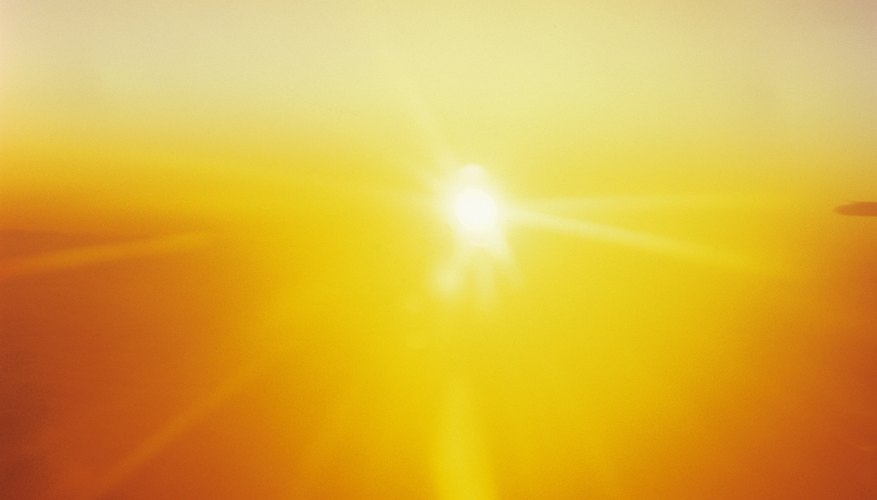 Comstock/Comstock/Getty Images
You open your solar oven, put in a casserole, close the lid and return in a few hours to retrieve it, fully cooked. You've used no fossil-fuel energy in the process, and because food cooks at a moderate temperature in a solar oven, it retains just enough moisture to be delicious. Scenarios like this are common, so it's hard to think of things to not like about solar ovens, but there are a few.
History
Although people have heated food in the sun since time immemorial, the first device capable of actually cooking it didn't come along until Swiss physicist Horace de Saussure built one in 1767. His simple design was mimicked by others, including astronomer Sir John Herschell, who used one to cook meat on an expedition in South Africa. In the 1960s, the United Nations conducted a pilot project to popularize solar cookers in developing countries but quickly discontinued it. In the 1980s, the governments of China and India began programs to distribute box cookers throughout those countries, and they are widely used those and other countries today.
Climate-Sensitivity
Solar cookers aren't right for every climate. They are most useful in the tropics or in areas with bright, steady sunlight. Even in those places that get good sun, however, the food won't cook if the sun is too low or at the wrong angle with respect to the collectors. Some items can take up to eight hours to cook, so you may need an auxiliary tracking device or someone to keep watch and to move the oven periodically. This is a disadvantage for anyone used to putting food into a conventional oven and returning only to take it out.
Planning Difficulties
The dependence of a solar cooker on the availability of sun creates a planning problem for people who live in climates with changeable weather. If you get unexpected cloud cover, your dinner may not be ready. Moreover, you may have to adjust the time of day that you eat dinner because the best time to cook with a solar oven is around noon. That means that your food is ready in the early to midafternoon, and if you want to wait until evening to eat it, you'll need another way to keep it warm.
Safety
The average temperature in a solar cooker is around 250 to 300 degrees Fahrenheit when the sun is overhead, and although that is an ideal temperature for many items, it is too cool to fry foods or to cook them quickly. You can slow-cook meat and fish at these temperatures, but if clouds develop, or the cooker stops receiving full sunlight, your food might not be completely cooked before the sun goes down. Consuming partially cooked meat and fish can expose you to harmful bacteria, viruses or parasites, and you could become seriously ill.