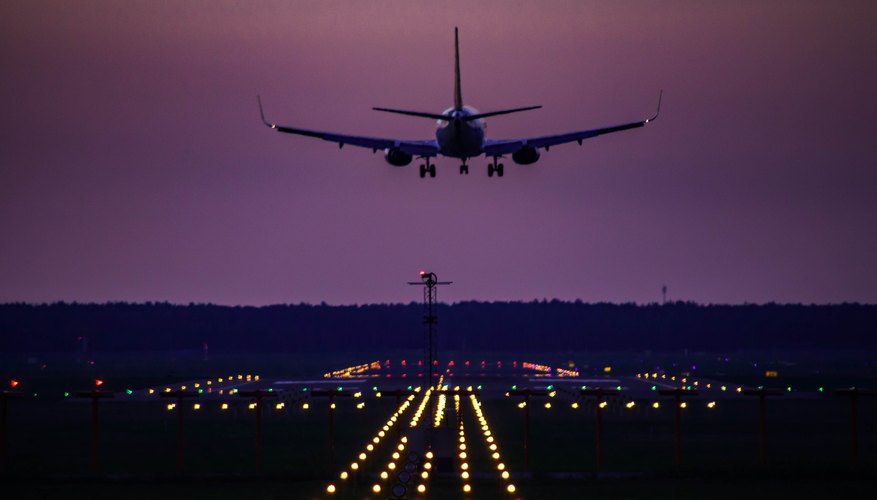 Jevgenij Kulikov/iStock/GettyImages
The speed of moving things comes into play in everyday life. Velocity, too, measures how fast a thing is moving, but it takes into account the direction of movement. Unlike speed, which is a scalar quantity, velocity is a vector. That is, the speed of a car traveling north at 100 miles per hour and another traveling south at 100 miles per hour is the same, but their velocities are different.
Velocity is calculated by measuring the distance covered in a given direction per unit of time. Mathematically, velocity = distance/time. Multiplying by time on both sides of that formula yields the formula for distance: distance = time * velocity.
Using this formula, you can easily calculate distance from velocity and time.
Find out the velocity of the moving object in a given direction. It is normally expressed as meters per second (m/s). Say the velocity is 10 m/s, north.
Calculate the time traveled on that velocity. It is normally measured in seconds (s). Say the velocity is maintained for 20 seconds.
Multiply velocity by time to get distance covered in meters (m). In the example, 10 m/s * 20 s equals 200 m. Note that if the car changes direction midway and heads south after five seconds, the distance covered, too, changes. It is now north for 5 seconds at 10 m/s minus south for 15 seconds at 10 m/s. So distance equals 100 meters -- that is, 100 meters south from the starting position.