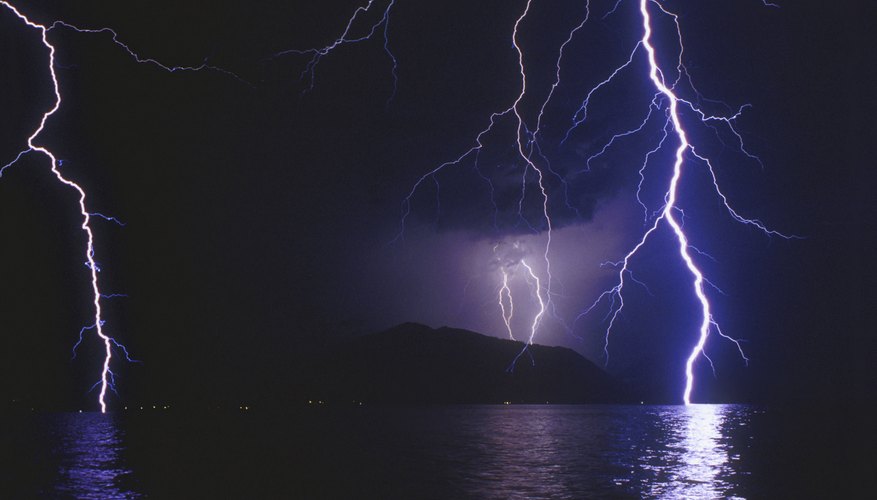 Purestock/Purestock/Getty Images
When you dissolve ionic compounds such as salts in water, they dissociate into two or more species, some positively charged and others negatively charged. These are called ions. Because ions are charged, they experience forces when in an electric field, which can cause them to move. However, rather than carrying a current by moving from one electrode to the other, dissolved ions gather in all directions to particular electrodes, where they take part in chemical reactions that release and absorb electrons.
A Strange Kind of Conduction
People usually think of a material as being electrically conductive if electrons can flow through it in a current. Surprisingly, however, when ionic solutions conduct electricity, they are simply absorbing electrons from the negative pole and releasing them into the positive pole. None of the electrons that enter are the same as those that leave.
Electrolysis of Salt
An ionic solution is made by dissolving sodium chloride, NaCl, in water to produce Na+ ions and Cl– ions. Two electrodes are then placed in the solution. One, the anode, is connected to the positive pole of a battery, and the other, the cathode, is connected to the negative pole. Cl– ions gather around the anode and take part in the reaction 2×Cl– → Cl2 + 2e–. Two electrons are released into the anode, and chlorine gas bubbles out. Na+ ions gather at the cathode and take part in the reaction 2×Na+ + 2e– + 2×H2O → 2×NaOH + H2. During this reaction, two electrons from the cathode are absorbed, creating hydrogen gas and sodium hydroxide, otherwise known as lye. Electrolysis is the process of splitting using electricity, and the electrolysis of salt is used industrially to produce the valuable products chlorine gas, hydrogen gas and lye.