H
Periodic Table
He
Li
Be
of the Elements
B
C
N
O
F
Ne
Na
Mg
mouse/touch for more information
Al
Si
P
S
Cl
Ar
K
Ca
Sc
Ti
V
Cr
Mn
Fe
Co
Ni
Cu
Zn
Ga
Ge
As
Se
Br
Kr
Rb
Sr
Y
Zr
Nb
Mo
Tc
Ru
Rh
Pd
Ag
Cd
In
Sn
Sb
Te
I
Xe
Cs
Ba
Hf
Ta
W
Re
Os
Ir
Pt
Au
Hg
Ti
Pb
Bi
Po
At
Rn
Fr
Ra
Rf
Db
Sg
Bh
Hs
Mt
Ds
Rg
Cn
Uut
Uuq
UuP
Lv
Uus
Uuo
La
Ce
Pr

59

Praseodymium

140.90765

Nd
Pm
Sm
Eu
Gd
Tb
Dy
Ho
Er
Tm
Yb
Lu
Ac
Th
Pa
U
Np
Pu
Am
Cm
Bk
Cf
Es
Fm
Md
No
Lr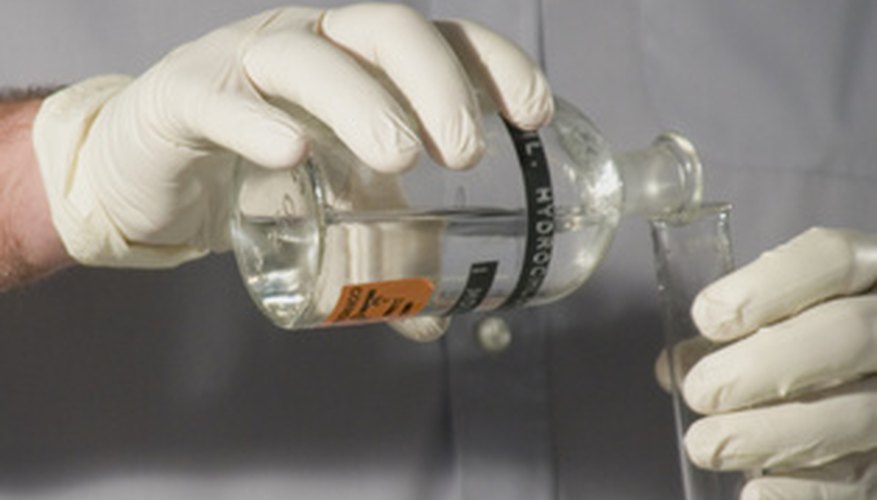 If you mix two compounds to form something new, then the new compound has a different chemical composition than the two original compounds. People can use the cross over method to determine formulas for ionic compounds. You need to use a valency table to tell you how many ions an element has and the positive or negative charge on the ions. Once you find the new compound's formula, you can determine what you've created. For example, when you combine sodium (Na) and chloride (Cl), you get NaCl, which is salt.
Look up the chemical symbol of the compounds you are using. You can use a periodic table, located in the references, to tell you the chemical symbol. For example, if you have sodium and oxygen, their chemical symbols are Na and O respectively.
Write out the chemical symbol for each compound being mixed. Use the valency table, located in the references, to find and write the valency of the compound next to its chemical symbol. A valency table lists compounds by there names or symbols. The valence tells you how many free ions the compound has. For example, if you are mixing sodium and oxygen, you would write Na +1, O -2. This means sodium has a valence of +1 and oxygen has a valence of -2.
Switch the valences numbers' places from its original compound to the other compound. This is where the cross over method gets its name because you are crossing over the valency numbers. Drop the positive or negative sign of the compound. In the example, Na 2, O 1, you switched the 2 from the O to the Na and the 1 from the Na to the O.
Eliminate the valency numbers you crossed over in the previous step, if any of these numbers are either the same or if the any of the numbers are one. In the example, you eliminate the 1 next to O, so the formula is Na2O, which is known as sodium oxide.