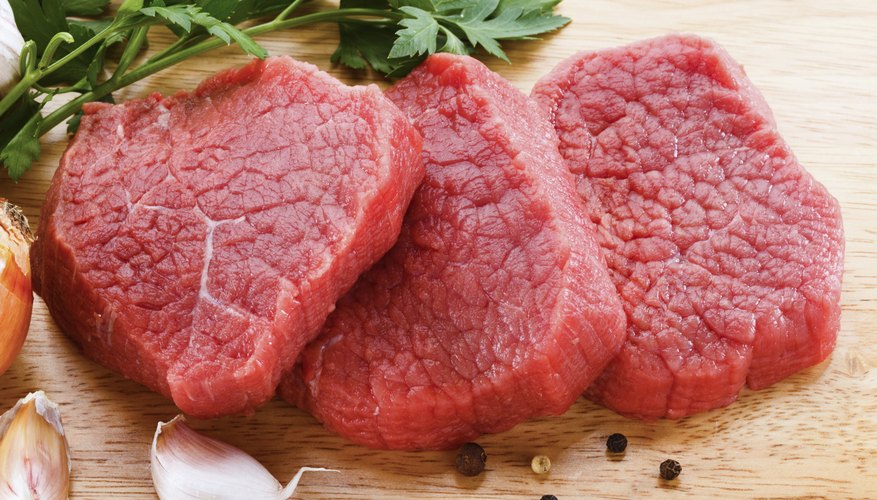 Prior to the 1600s, laymen and scientists alike commonly accepted that living organisms could be produced from nonliving organisms. This belief, known as spontaneous generation, was later debunked by Francesco Redi during the 17th century. His experiment showed that, while maggots do not actually grow from meat, the environment created by spoiled meat is ideal for maggot development.
Spontaneous Generation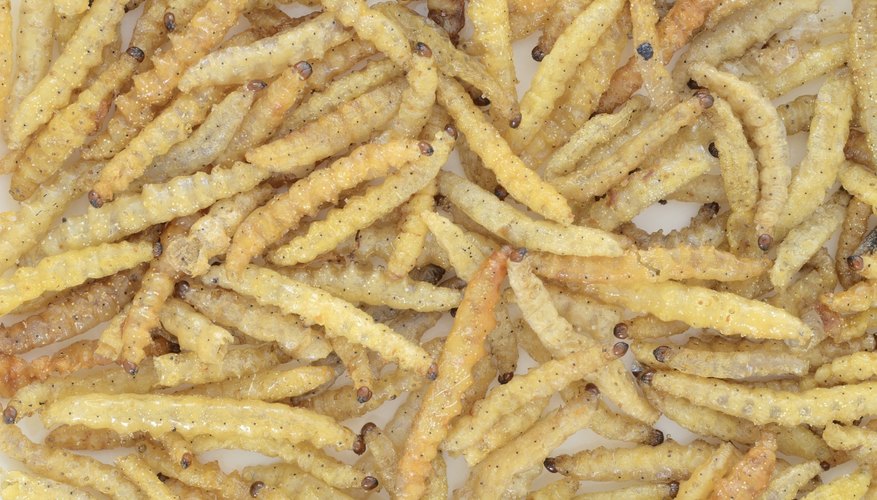 Before Redi's famous experiment, most people accepted that living creatures could be produced during certain circumstances. For example, every year when the Nile River flooded, it would leave behind an abundance of frogs. From this, Egyptian concluded that frogs must grow from the mud produced by the flooding. Using similar logic, many Europeans believed that maggots grew from spoiled meat, because, without the convenience of refrigerators, maggots were commonly found on pieces of meat.
Redi's Experiment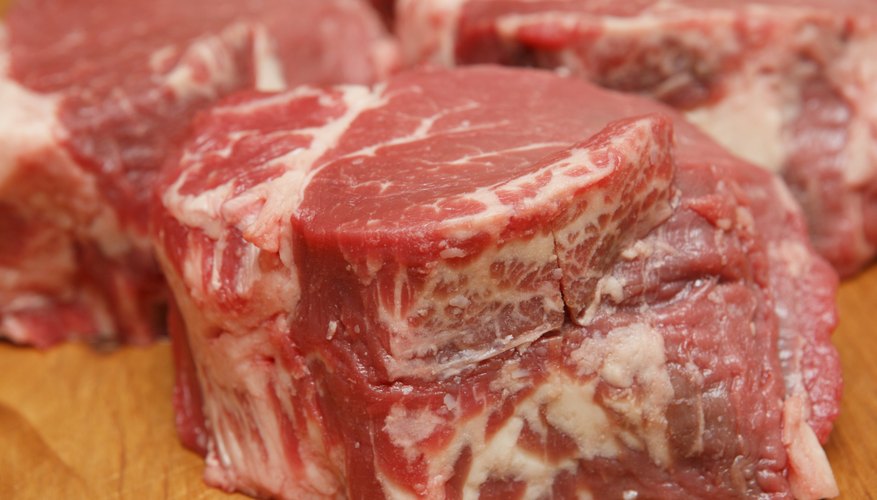 In 1668, Francesco Redi proved this belief to be false in what has been called the first true scientific experiment. In his experiment, he put pieces of meat in jars and divided the jars into three groups. In the first group, the mouths of the jars were completely sealed. The second group was covered with gauze, and the third group of jar was left fully exposed.
Results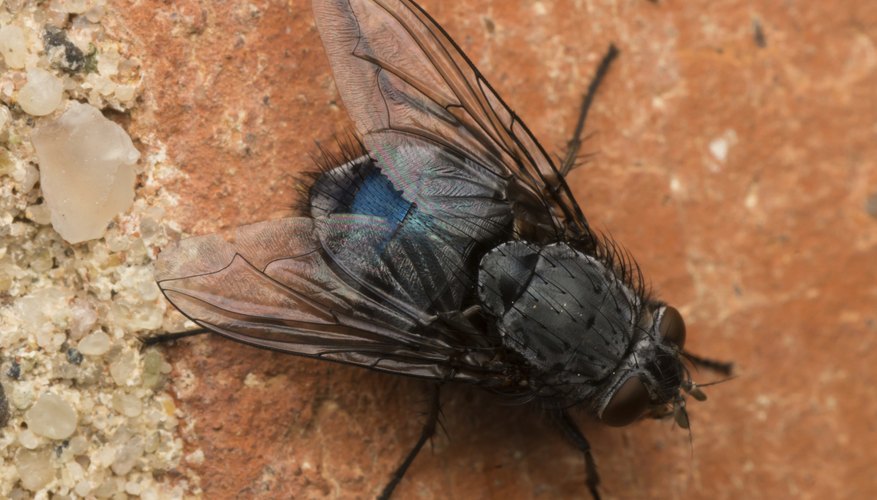 Maggots appeared as usual in the jars that were left uncovered. The jars covered with gauze had a small number of maggots. The ones that were sealed completely had no maggots. From this, Redi concluded that maggots are produced when flies land on the meat and lay eggs, not from the spoiled meat itself.
Ideal Location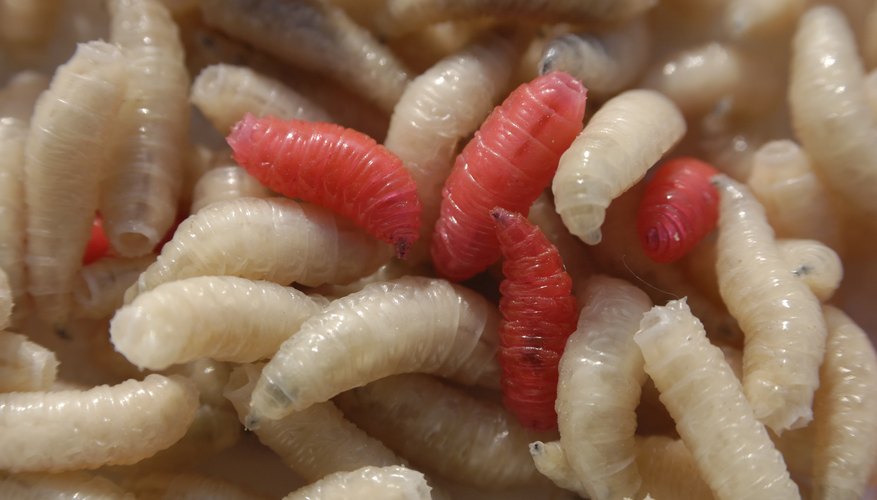 Now that scientists have thoroughly studied the life cycle of flies, it is more evident than ever why maggots so often appear on meat. When a female fly is ready to lay eggs, she looks for a warm, moist environment where the larvae will have an abundant food source when they hatch. Since many species of fly feed on decaying flesh, spoiled meat provides a perfect place for a female fly to lay her eggs.
What Actually Happens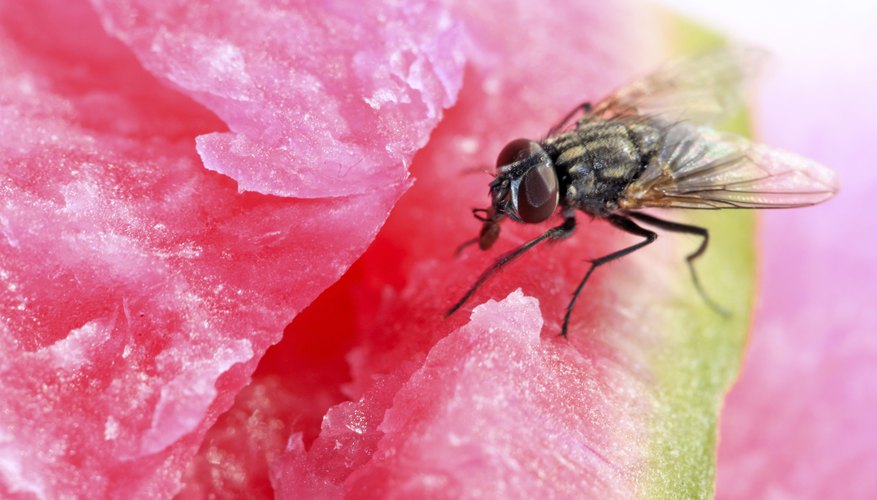 Within one day of being laid, fly eggs hatch and begin the first stage—scientifically known as an "instar"—of their development as larvae (maggots). These maggots reside on the meat for about four days, until they are ready to undergo the pupa stage of their development. The short period of time between when the eggs are laid and when they hatch can often make it appear as though the maggots came directly from the meat.