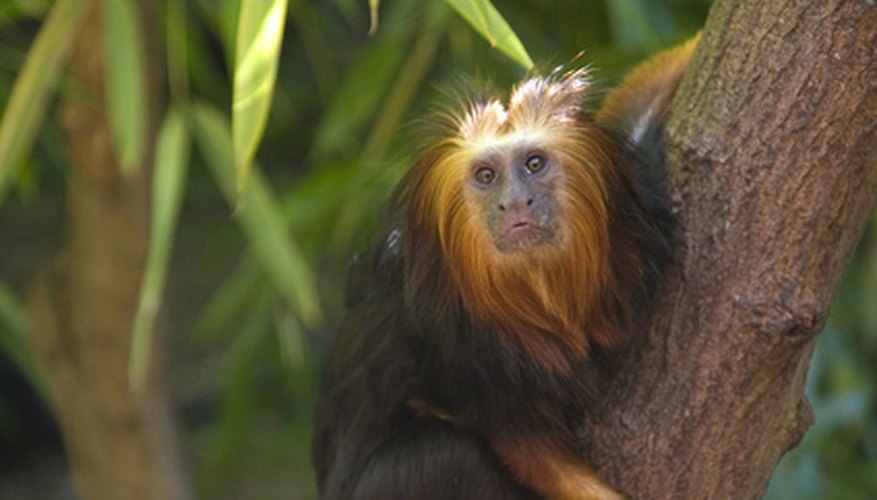 There are more than 100 primate species living in the rainforests of the world, and many of these are monkeys. These animals are very much at home in the trees, which makes the rainforest an ideal habitat for their survival.
Trees Are a Safe Haven from Predators
Many larger predators aren't able to climb very well, while monkeys are usually quite agile in the trees. This gives them a significant advantage. The rainforests of the world are generally thick with very large trees, and this provides a layer of safety for the many different monkey species that live in them.
Food in the Canopy is Often Plentiful
Monkeys have evolved to eat many of the fruits produced by rainforest trees. Some of these trees only produce their fruits in the higher parts of the canopy, and the monkeys' ability to climb makes it easy for them to take advantage of this food source.
A Stable Climate Makes Life Easier
Since most monkeys are heavily dependent on plants and fruits as their primary sources of food, they need an environment that is constantly warm with plenty of rain and a lot of climactic stability. Most rainforests have constantly warm weather. They don't usually suffer from droughts or any massive climactic changes, and with so many kinds of vegetation, there is usually something to eat at any time of year.