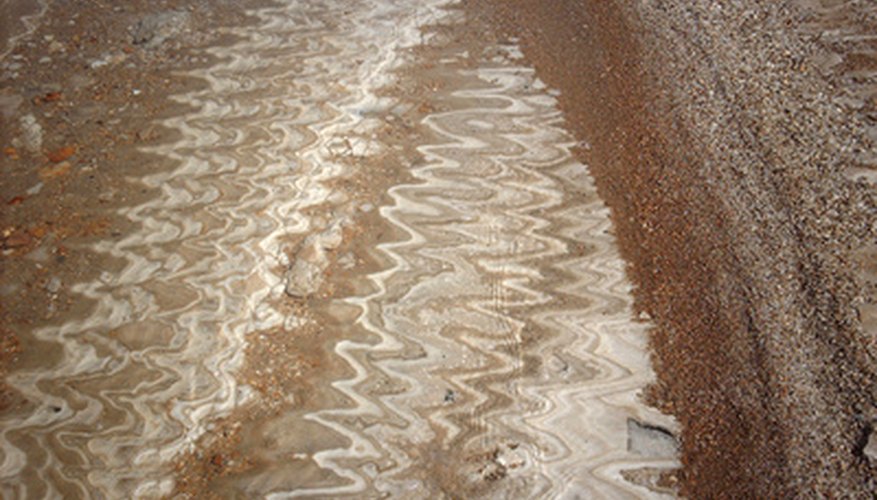 The planet is mostly covered in water. Our bodies are mostly water too. The seas contain salt, and so do we, but the seas contain a lot more salt than we can survive on; excess salt is toxic to humans. The effects of drinking salt water vary--especially according to the volume and duration of ingestion. Dehydration is one of the most common early symptoms.
Kidney Function
Your kidneys process blood, removing toxins and waste. The body requires only a small amount of salt, and any excess is removed. However, the kidneys can only process a limited amount of salt at any given time due to its effects on water concentration. The more salt there is in the blood, the more water is needed to flush it out of the kidneys.
Osmoregulation
The presence of salt disrupts the body's ability to regulate water concentrations of the cells. The body is 70 percent water, but much of this is lost through respiration and excretion of toxins; it needs to be replenished regularly. This occurs through osmosis, a process by which water flows from areas of high concentration to areas of low concentration. Excess salt makes high water concentrations appear lower, which can cause water to flow out of cells and into the bloodstream.
Cell Denaturing
The majority of a human's cells are water; which is relied on to keep the cell in the correct shape. When a cell loses too much water, it loses its shape and cannot function correctly. These "denatured" cells will die if their water supply is not replenished from the water in blood plasma, which occurs through osmosis.
Blood Plasma
Blood plasma contains a multitude of chemicals either needed by the body or being transported for processing and excretion. To remove excess salt from the body, the kidneys require a lot of water; which has to be transported by the blood. As a result, water will be removed from the body into the kidneys, via the bloodstream, causing dehydration.
Prevention/Solution
Dehydration when drinking salt water can be prevented by boiling the salt water and collecting the water vapor. As water boils at a lower temperature than salt, the water will turn to vapor and, if collected, can be condensed into a pure form, leaving the salt behind. This pure water will not dehydrate you.