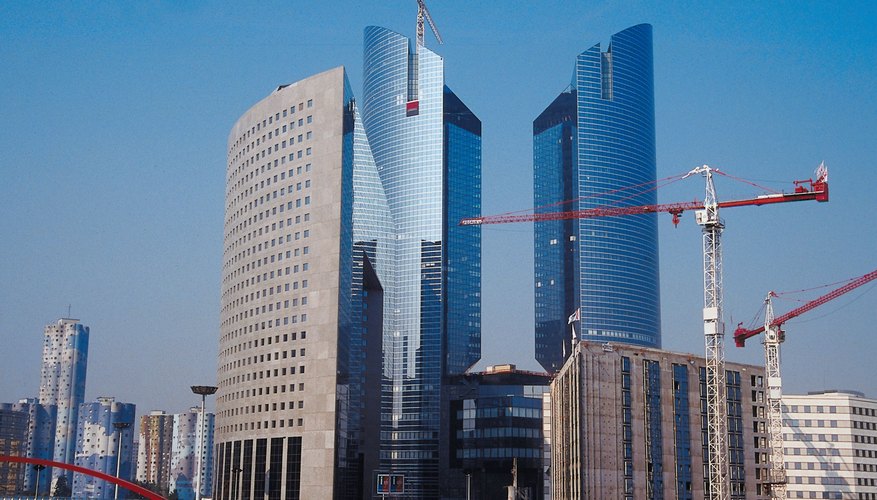 Earthquakes are the result of the movement of tectonic plates below the surface of the Earth. The plates create a shocking effect on the land. The shock relates to strength, known as the magnitude, of the earthquake. Major earthquakes damage structures that may lead to death while small earthquakes are often barely felt
Geologic Effects
An earthquake can affect the land in several ways. When an earthquake hits, it shakes the ground and causes structures to shake as well. When a structure is old or has not been properly built to withstand the force of an earthquake, it can collapse, causing damage to surrounding buildings as well as people. Building collapses are the main cause of fatalities during and after an earthquake as the shaking ground rarely causes any deaths in and of itself.
Landslides
Buildings are affected by earthquakes, but earthquakes can also cause the movement of unstable hills and mountains causing landslides., These landslides can also damage property and hurt people as the mobile earth moves down a sloped surface. The earth can be made of sand, rock or other material, but is capable of moving a long distance due to the gravitational pull and the loose properties. The shaking can also cause liquefaction and sand blows that damage property and cover large areas with sand.
Tsunamis
Tsunamis are the result of earthquakes and can be one of the most deadly results of such a geological disturbance. Tsunamis are large waves that are created when an earthquake occurs out at sea. The plates shift and the motion causes a huge wave that builds up momentum and size as it reaches land masses. These huge waves, as high as 100 feet can take out buildings, structures and cause destruction for miles. Many people have become homeless or have lost family and friends in the furious flood of a tsunami.
People
People are affected in different ways by earthquakes. Even when no one is hurt, an earthquake can have lasting affects on the human psyche. When the earthquake occurs, most people seek open air so that the building they are in does not crush them while others freeze due to shock. Earthquakes can result in large amounts of destruction and many people find it difficult to rebuild their lives when an earthquake has destroyed many of the structures in their city or town, many of which have been there for decades.