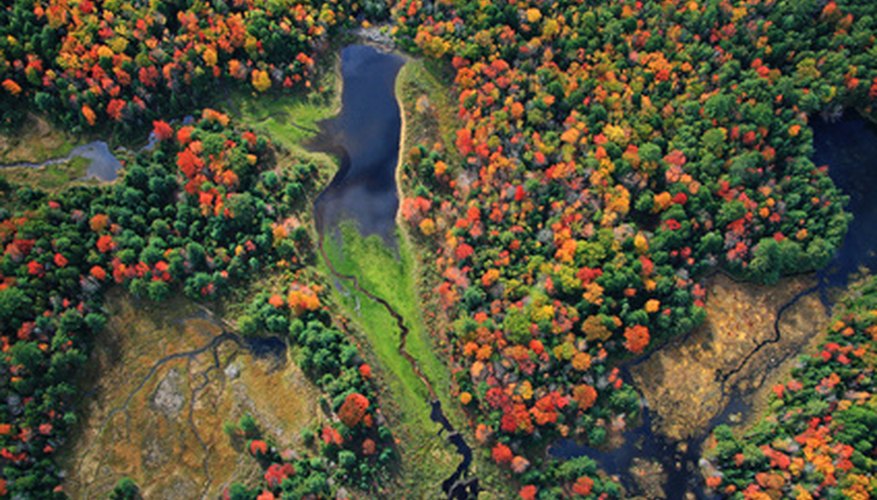 According to the National Wetlands Research Center, "wetlands are transitional areas, sandwiched between permanently flooded deepwater environments and well-drained uplands." Wetland ecosystems include both permanently wet areas and areas that are wet only in cycles or during part of the year. Wetland ecosystems support a diverse range of plant and animal life and are important to humans in many ways.
Types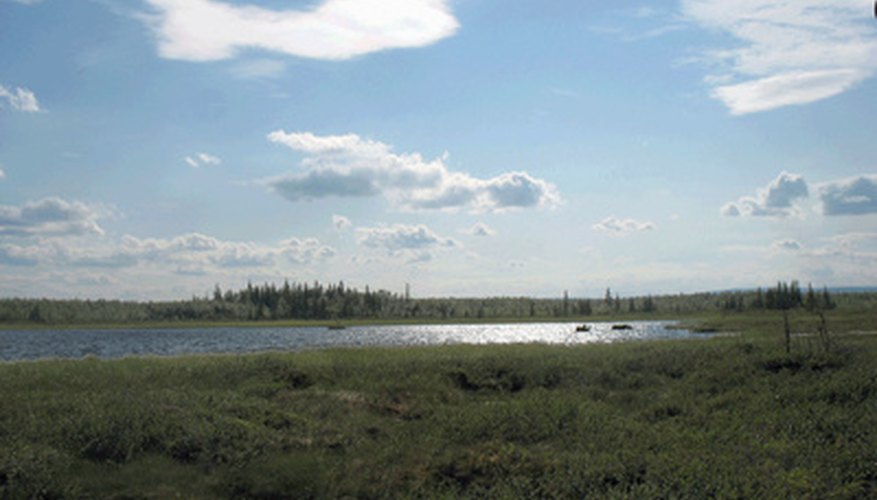 Wetlands are complex ecosystems and include many different varieties. Examples of wetland ecosystems include mangrove forests, which are located in tropical marine environments along coasts with calm waters; marshes (salt, brackish and fresh), which are located along coastal marine environments and progressively inland; swamps, which are prominent along rivers in areas such as the southeastern and Gulf regions of the United States; and bogs, which occur in cool, wet regions such as the northeastern and north central regions of the United States and in Canada
Significance
Wetland ecosystems are important to humans and wildlife for numerous reasons. Wetlands help to supply the world's fisheries by serving as a breeding ground for fish and shellfish. According to the National Wetlands Research Center, "coastal marshes are particularly valuable for preventing loss of life and property by moderating extreme floods and buffering the land from storms." Wetland ecosystems also serve as migratory paths for songbirds and waterfowl. According to the National Audubon Society, "Nearly half of all federally threatened species [in the United States] rely on wetlands." Wetland ecosystems also filter waterways by trapping sediment in the roots of the plants.
Plant Species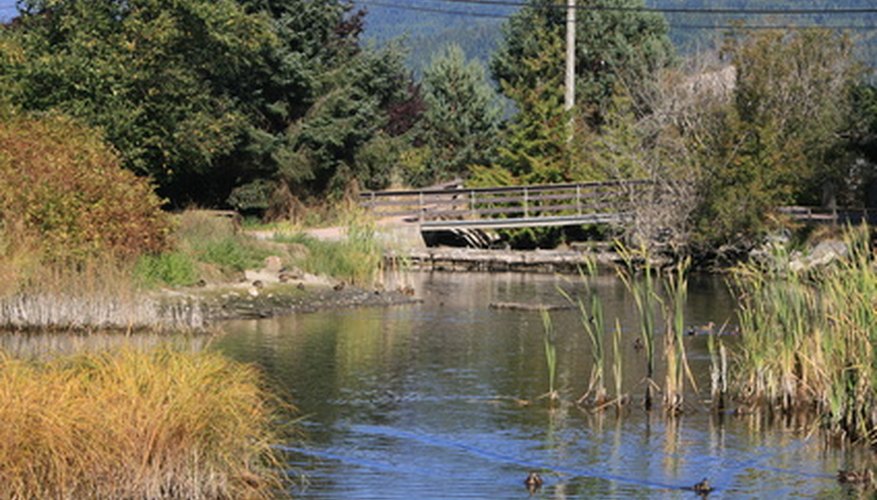 Vegetation is an important part of wetlands ecosystems. The roots of the vegetation draw nutrients into the soil and hold it in place. Plants help to lessen the effects of flooding by reducing the velocity of the flood surge. Plants also provide a safe nesting place for migratory birds.
The main vegetation in marshes is grass. Swamps support woody shrubs and hard- or softwood trees such as cypress, sweet-gum and red maple trees. The main vegetation in bogs is evergreen trees, shrubs and moss.
Animal Species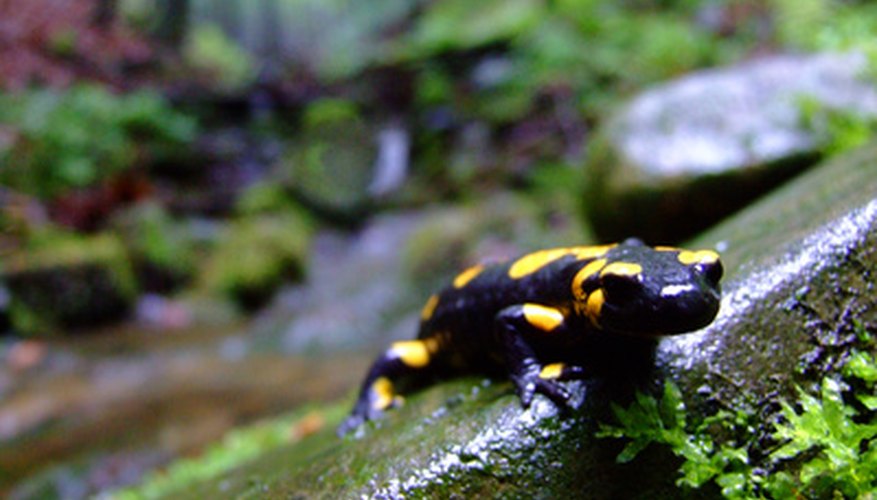 Wetland ecosystems include a diverse range of animal species. Mangroves support birds, crabs, sponges and barnacles. Marsh environments serve as breeding grounds and/or home to insects, invertebrates (e.g., snails, crabs, bivalves), fish, birds (e.g., great blue herons, marsh wrens), reptiles (e.g., fresh- and saltwater turtles, snakes) amphibians and small mammals (e.g., muskrats, raccoons). The birds thrive in part due to an abundant diet of insects and amphibians. Swamps support many of the same species and a wider range of mammals (e.g., beaver, deer). Bogs generally have less animal life than swamps and marshes, but include large numbers of insects, amphibians and reptiles.
Threats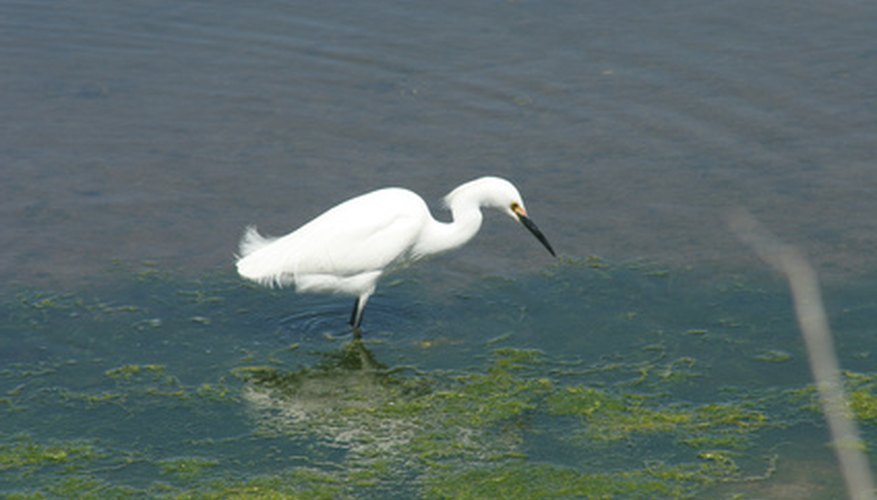 According to the Audubon Society, in the United States "wetlands have historically been viewed as obstacles to development that should be eliminated." Many wetlands have consequently been drained and/or filled in with soil for development purposes. Dredging, urbanization and water pollution all pose threats to wetland ecosystems. The introduction of invasive species also contributes to wetland ecosystem decline.
Scientists link declines in waterfowl and migratory and tropical bird populations to the disappearance of wetland habitats. Declines in amphibian populations are also blamed on the disappearance of wetlands.