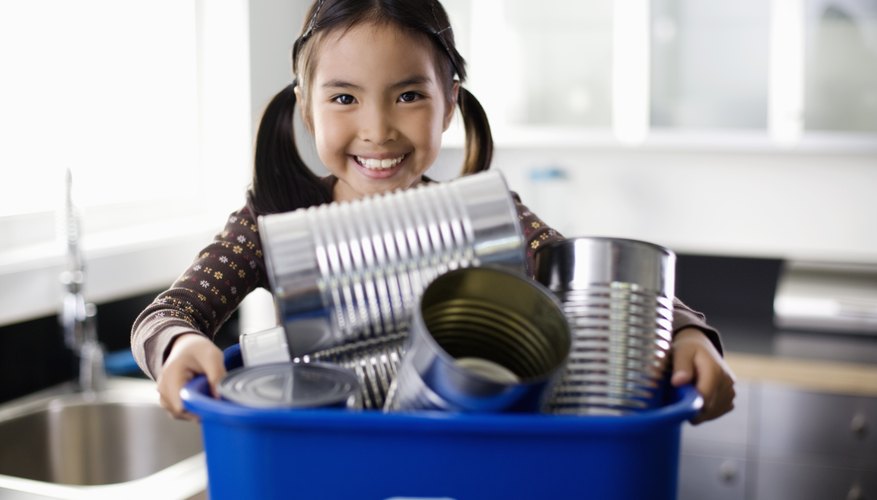 According to the US EPA, Americans produced over 251 million tons of trash in 2012. Of that, 164 tons went to landfills and 87 tons were recovered and either recycled or composted. But what if we didn't recycle, and those 87 tons were landfilled instead? We'd have landfills with diminishing space and would be using a lot more natural resources!
Landfills Overloaded
If all of our waste went to landfills, they would fill up much faster. In 2009, there were a total of 1,908 landfills nationwide, and they certainly have a finite lifespan. The seven landfills in New Hampshire, for instance, have only 12 more years of capacity. The 24 landfills in Arkansas have over 600 years of capacity left, but they will need to start accepting more trash from other states eventually.
New Landfills
So if the 1,908 operational landfills were filled up with trash, more would have to be dug. Landfill-free states would be forced to either pay more for disposal or dig some landfills of their own. But finding a perfect spot for a new landfill isn't easy: there must be the right underground mix of rocks and clay, and it can't be near ground water or wetlands, fault lines, and other sensitive areas. With so many cities and preserves already in place, prime landfill space is hard to find.
Energy Saved
Both steel and aluminum can be recycled indefinitely with no loss of value. When these materials are made from virgin material they are mined from finite deposits throughout the Earth. When they are recycled, the energy needed to mine, refine, transport, smelt and so forth is all saved. Recycling just one aluminum can saves enough energy to power a television set for three hours. Think about all the natural resources saved from recycling not only steel and aluminum but paper, cardboard, glass and plastic. That's a lot more wood, oil and sand that we will have to make more products in the future.