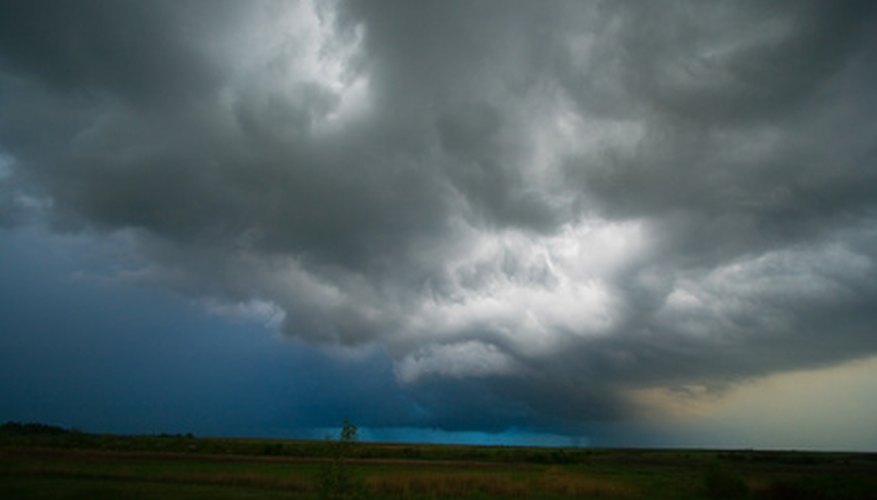 When studying weather or climate, the elements of each seem to be interchangeable. Though the difference between terms like "precipitation" and "average precipitation" may seem negligible, their differences are important factors in what separates climate from weather. Weather is the combination of daily factors that result in rain or sunshine, while climate is the long-term total of those daily factors over periods of decades. To truly distinguish the differences in how these elements concern weather and climate, you first have to understand what the elements are.
Precipitation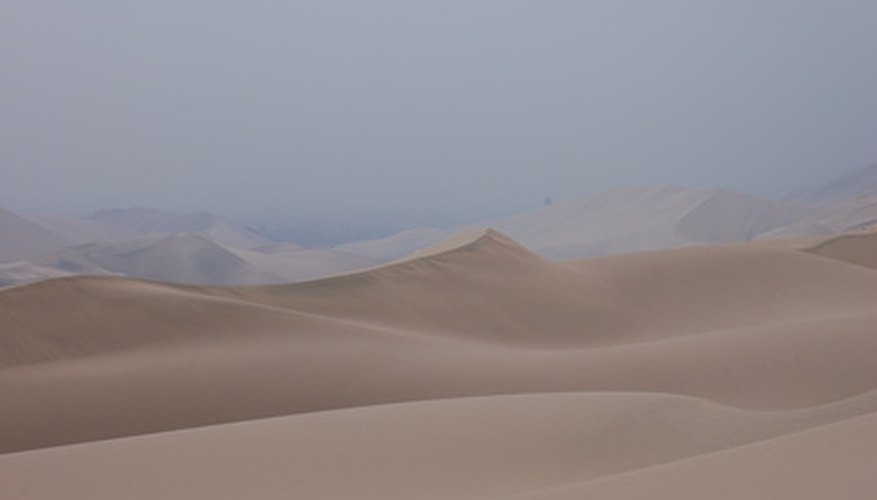 Precipitation is simply any water form that falls to the Earth from overhead cloud formations. As an element of weather, precipitation determines whether outdoor activities are suitable or if the water levels of creeks and rivers will rise. As an element of climate, precipitation is a long-term, predictable factor of a region's makeup. For instance, a desert may experience a storm (weather) though it remains a typically dry area (climate).
Humidity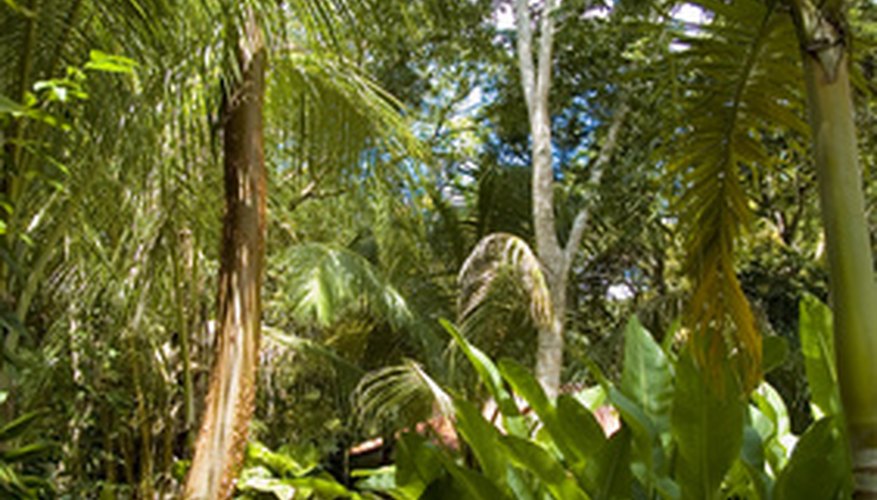 Humidity is the measurable amount of moisture in the air of the lower atmosphere. The humidity element of weather makes the day feel hotter and can be used to predict coming storms. However, the humidity element of climate is the prolonged moisture level of an area that can affect entire ecosystems. For instance, tropical jungles can sustain different forms of life than dry, arid climates because of the overall humidity from rainfall and other factors. This is an aspect of climate rather than weather, in that the typically high humidity levels of these regions is predictable over periods of decades.
Temperature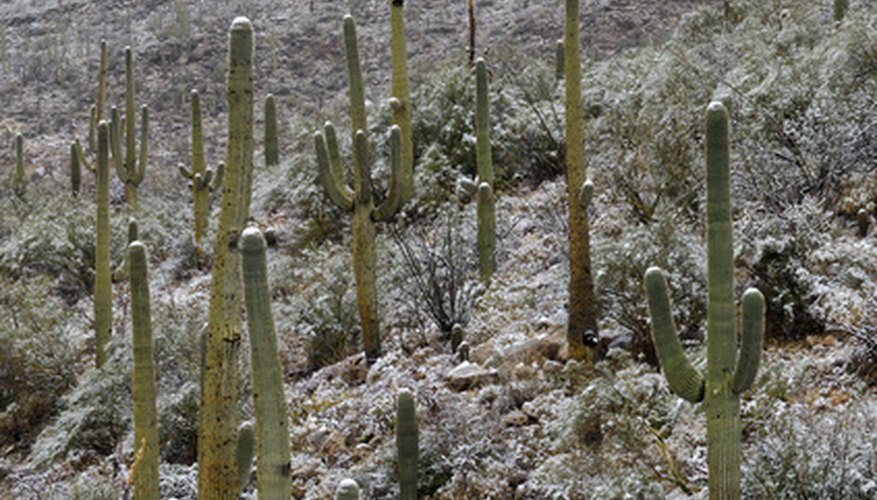 Temperature is simply the measurement of how hot or cold a region is on a day-to-day basis. The weather aspect of temperature can change throughout the day, however, it generally falls within a certain range of predictable highs and lows (as climate). Cold snaps and heat waves are weather that affect the temperatures of particular climates. For example, a heat wave in northern Siberia is an aspect of weather affecting a climate that is typically considered to be cold. The weather in this case (the heat wave) is simply happening inside of a climate (the normal cold range of Siberian temperatures).
Atmospheric Pressure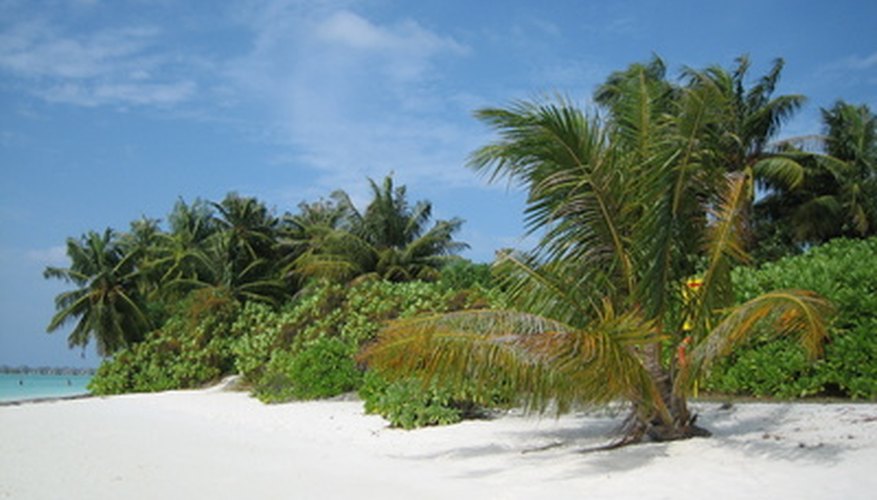 Atmospheric pressure is basically the "weight" of the air. It is used primarily by meteorologists to monitor developing storms that can seem to come out of nowhere. While typically considered an aspect of weather, certain regions of the world exist in zones where changing atmospheric pressures form part of the predictable climate. Because of their proximity to large bodies of water (a major factor in atmospheric pressure changes), places like coastal regions and islands experience severe storms on a regular basis.
Meteorological Phenomena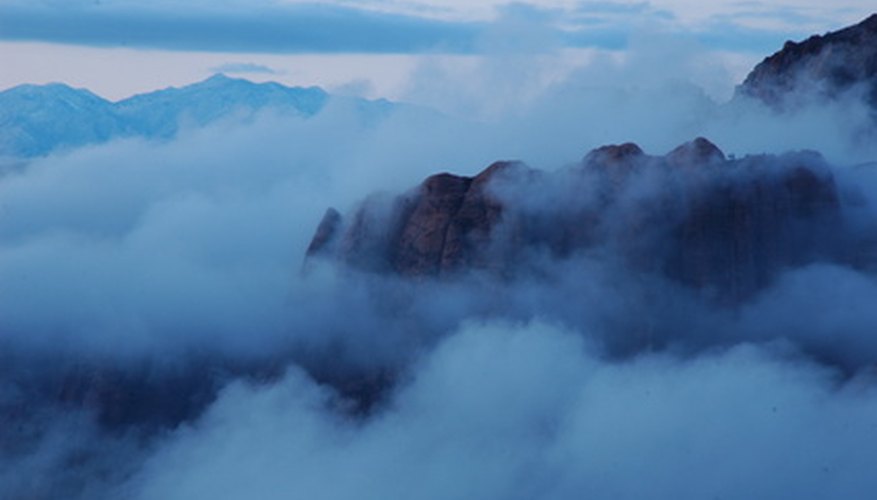 Tornadoes, hail storms and fog are all examples of meteorological phenomena that are hard to predict. As an element of weather, these occurrences can seem random and are a result of a set of unique circumstances. However, some regions of the world can factor meteorological phenomena into their climate. For instance, the American Midwest's "Tornado Alley" (tornadoes), the Great Lakes region (lake effect snow), and places like London (fog) and Bangladesh (drastic and rapid climate changes) have these occurrences so often that they are an almost predictable part of the region's climate.