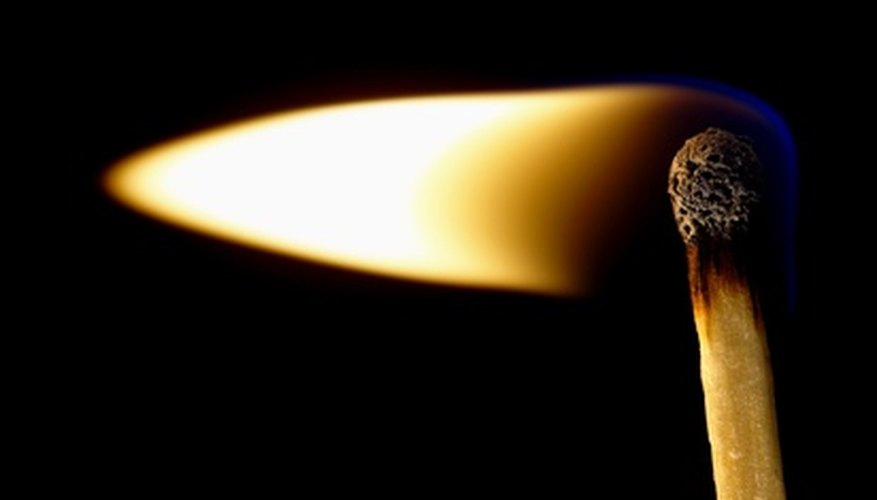 Total energy remains constant in a closed system, but it is possible to change the form in which this energy occurs. Lighting a match illustrates this principle.
Striking the Match
A match moves through the air when struck, eventually rubbing against some surface. The friction produces enough heat to light the match. Thus the mechanical energy of the match's movement is transformed into heat energy.
The Burning Match
The match head contains combustible substances, such as phosphorus sesquisulfide, which bursts into flame when struck. Eventually the wood of the match stick also burns. All these combustible materials contain chemical energy stored within them. As they burn, this chemical energy is transformed into heat energy and light energy.
Potential Energy Transformation
The chemical energy stored in a match is an example of potential energy, or inactive energy that has the capacity to do work if the conditions are right. Kinetic energy is the energy of moving objects. Heat energy is an example of kinetic energy since heat is basically the movement of molecules. So burning a match involves the transformation of potential energy into kinetic energy.