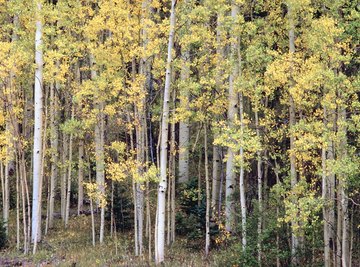 •••
Jupiterimages/Photos.com/Getty Images
Temperate deciduous forests occupy broad belts of the Northern Hemisphere (temperate evergreen forests are often analogues in the Southern Hemisphere), especially in eastern North America, Europe and Asia's Far East. Defined by a moderate climate and trees that lose their leaves for part of the year, these ecosystems have been significantly altered by human activity.
Clearing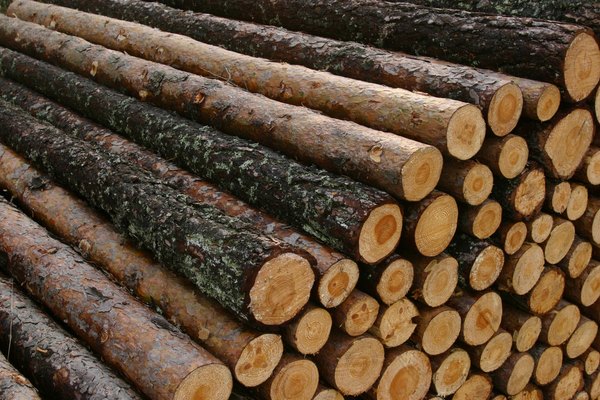 •••
Hemera Technologies/AbleStock.com/Getty Images
Many of the world's great tracts of temperate deciduous forest have experienced significant alteration through logging, conversion to agricultural land and urban development. Recovery of woods is widespread in places like the eastern United States, but species richness is often far less than prior to extensive clearing.
Pollution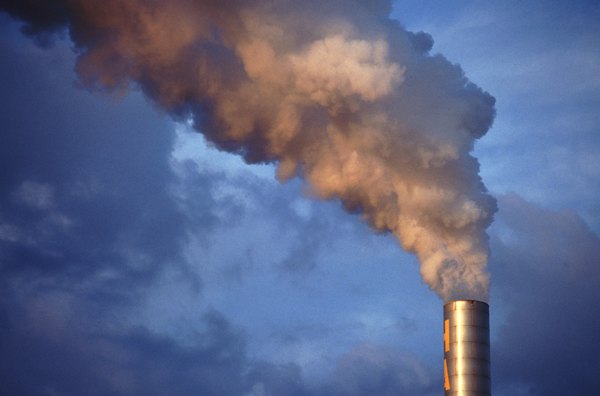 •••
John Foxx/Stockbyte/Getty Images
Human industry within and adjacent to temperate deciduous forests may pollute air and water resources. Water pollution, according to the World Wildlife Fund, threatens the deciduous forests of the Northeast China Plain, while the substantial ecosystems of America's Great Smoky Mountains National Park experience air pollution from population centers well away from the park's forests themselves.
Exotic Organisms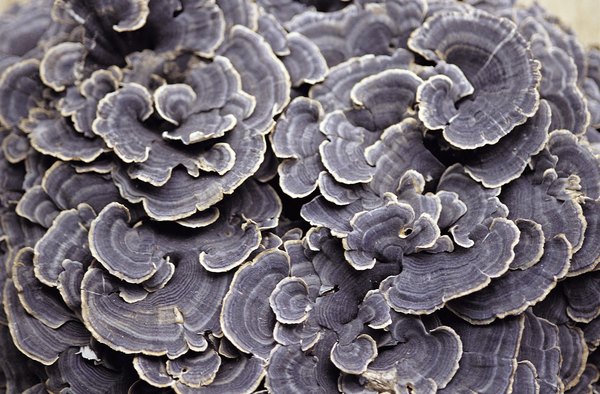 •••
Jupiterimages/Photos.com/Getty Images
Species introduced to temperate deciduous forests by humans may become invasive and threaten native ecological systems. An exotic fungal blight stemming from Asia essentially obliterated the American chestnut from eastern deciduous forests, once a dominant tree there.
References
Resources
About the Author
Ethan Shaw is an independent naturalist and freelance outdoors/nature writer based in Oregon. He holds a B.S. in Wildlife Ecology and a graduate certificate in G.I.S. from the University of Wisconsin-Madison. His primary interests from both a fieldwork and writing perspective include landscape ecology, geomorphology, the classification of ecosystems, biogeography, wildlife/habitat relationships, and historical ecology. He's written for a variety of outlets, including Earth Touch News, RootsRated, Backpacker, Terrain.org, and Atlas Obscura, and is presently working on a field guide.
Photo Credits
Jupiterimages/Photos.com/Getty Images