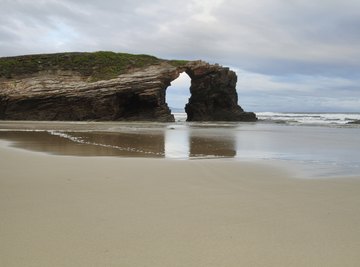 •••
estivillml/iStock/Getty Images
Erosion is the process of land, soil or rock being gradually worn away by natural elements, such as water or wind. Landforms are natural features on the earth's surface that have distinct origin and shape. Landforms can be created and destroyed by erosion.
Creative force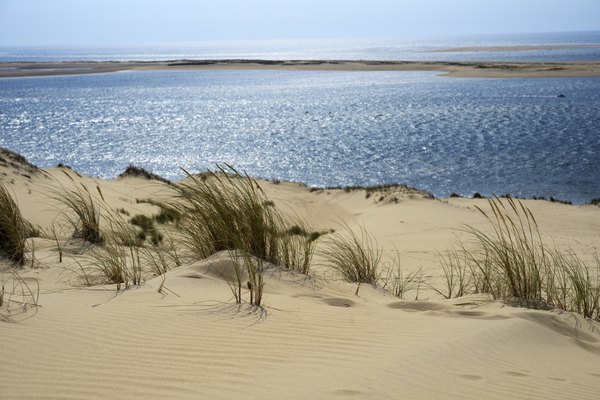 •••
-lvinst-/iStock/Getty Images
Landforms that are created by erosion are called fluvial erosion landforms. As water passes across land, it carries with it sediment and other forms of natural debris. Over time, the accumulation of this sediment and debris create deposits, which eventually become landforms. Examples of fluvial erosion landforms include sandbars, flood plains and levees.
Destructive power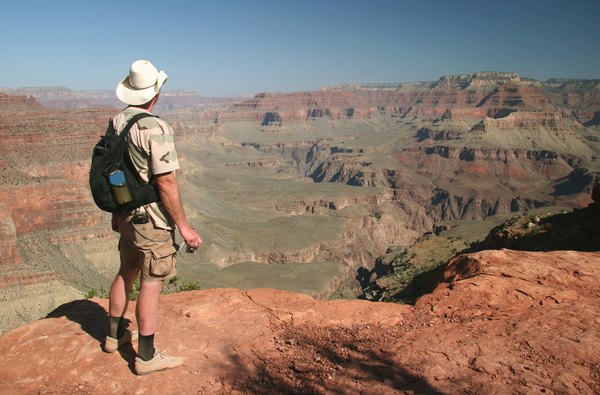 •••
uros ravbar/iStock/Getty Images
The same creative force that builds landforms also destroys them. As water and wind pass across land, they take away grains of soil and wear down rock. Years of this process reduces the size of hills and mountains, and it cuts through ground to create valleys, canyons and ditches.
Landform grading system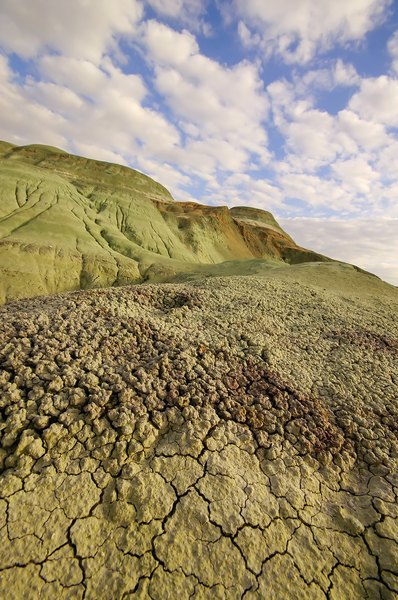 •••
bigbanglj/iStock/Getty Images
The Environmental Protection Agency (EPA) is one of many groups that monitor landform erosion activity. The EPA uses a grading system that measures and evaluates the evolution of land sloping.
About the Author
Andrea Sigust began writing professionally in 1994, authoring user-friendly manuals, reference guides and information sheets while working at a hospital. After years of working in industries ranging from health care to telecommunications, Sigust became a writer. She specializes in the sciences and holds a Bachelor of Science in journalism from the University of Maryland.
Photo Credits
estivillml/iStock/Getty Images