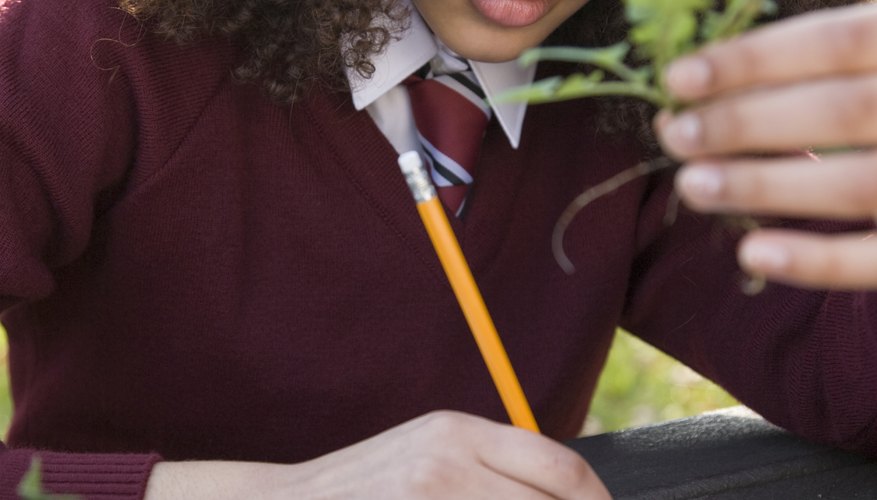 Jupiterimages/BananaStock/Getty Images
Cells. They are the building blocks of living organisms, and your body is made up of trillions of them. Despite the vast number of cells in your pinky finger alone, all cells fall into two categories -- eukaryotic and prokaryotic.
Eukaryotes and Mitosis
Eukaryotes are complex cells with a nucleus that are found in living organisms such as plants, fungi, protists and animals. Eukaryotic cells divide using a process called mitosis. In mitosis, the cell must go through five phases before the parent cells splits into two identical daughter cells. In these five phases, the chromosomes are duplicated, lined up, and pulled apart to create the fully-functioning daughter cells.
Prokaryotes and Binary Fission
Prokaryotes are organisms with a single cell and no nucleus, such as bacteria. Because of their single-cell structure, prokaryotic cells divide using binary fission, which is a type of asexual reproduction. For example, when a bacterium divides using binary fission, it first copies its genetic material and then it splits into two cells that contain identical genetic material.