H
Periodic Table
He
Li
Be
of the Elements
B
C
N
O
F
Ne
Na
Mg
mouse/touch for more information
Al
Si
P
S
Cl
Ar
K
Ca
Sc
Ti
V
Cr
Mn
Fe
Co
Ni
Cu
Zn
Ga
Ge
As
Se
Br
Kr
Rb
Sr
Y
Zr
Nb
Mo
Tc
Ru
Rh
Pd
Ag
Cd
In
Sn
Sb
Te
I
Xe
Cs
Ba
Hf
Ta
W
Re
Os
Ir
Pt
Au
Hg
Ti
Pb
Bi
Po
At
Rn
Fr
Ra
Rf
Db
Sg
Bh
Hs
Mt
Ds
Rg
Cn
Uut
Uuq
UuP
Lv
Uus
Uuo
La
Ce
Pr

59

Praseodymium

140.90765

Nd
Pm
Sm
Eu
Gd
Tb
Dy
Ho
Er
Tm
Yb
Lu
Ac
Th
Pa
U
Np
Pu
Am
Cm
Bk
Cf
Es
Fm
Md
No
Lr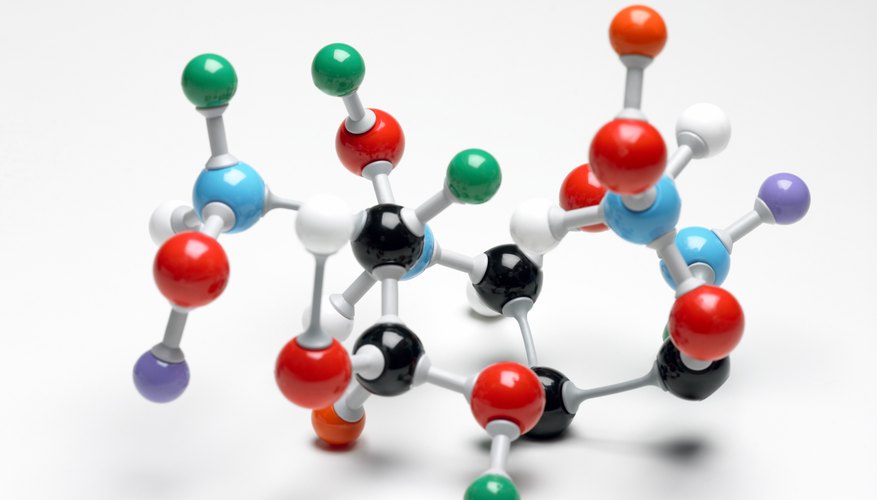 Creatas/Creatas/Getty Images
Atoms are the building blocks of matter and are responsible for all visible structure that can be observed in the universe. Atoms can differ in a number of ways, including how many protons and neutrons are in the nucleus. The number of protons defines the type of element, while the number of neutrons defines the isotope of that element. Some isotopes have unstable nuclei, leading to radioactivity.
Atoms
An atom consists of a positively charged nucleus that is surrounded by a cloud of negatively charged electrons. The nucleus contains positively charged particles called protons and electrically neutral particles called neutrons.
Elements
The number of protons in the nucleus of an atom is known as the atomic number. A chemical element is an atom with a specific atomic number. The periodic table lists the known elements in order of atomic number. Examples of elements include hydrogen, helium and sodium. Elements are represented by a chemical symbol. The chemical symbols for hydrogen, helium and sodium are H, He, and Na respectively.
Isotopes
Elements with the same atomic number but a differing number of neutrons are called isotopes. Standard hydrogen consists of a single proton and a single electron. However, two well-known isotopes of hydrogen exist and these are called deuterium and tritium. Deuterium possesses a single neutron where as tritium possesses two neutrons.
Radioactive Isotopes
Radioactive isotopes are elements with an unstable atomic nucleus. The nucleus of these materials decays by emitting an alpha particle (helium nucleus), beta particle (electron) or electromagnetic gamma wave. Examples of radioactive isotopes include carbon-14, fluorine-18 and uranium-238.