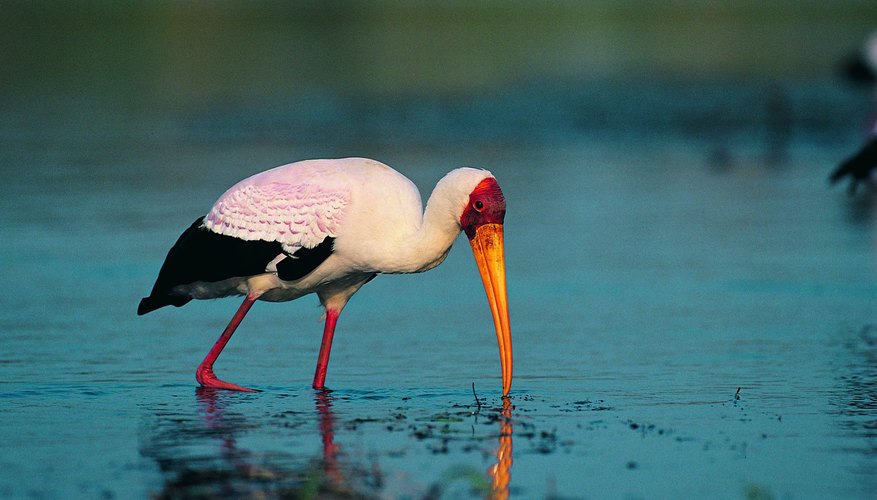 Stockbyte/Stockbyte/Getty Images
An indicator species is a species whose presence, absence or abundance, and changes therein, can indicate certain environmental conditions. Changes in indicator species's populations are used to monitor changes in particular ecosystems and sometimes trends affecting the environment as a whole. They can also be used to identify specific habitats.
Unnatural Selection
No one trait makes any particular species an indicator species -- they're chosen by researchers to monitor specific ecosystems or events. What they typically share is a moderate tolerance to changes in their environment -- they're hardy to normal environmental fluctuation, but significant ecological change brings about corresponding changes in their physiology and behavior, and ultimately their reproduction and survival. An indicator that's too sensitive can't give a complete picture because it may respond to isolated or obscure events that don't affect its entire community; if it's too generally adaptable, most changes won't affect it. An indicator species should naturally exist in fairly large numbers, but be limited to specific habitats. Too rare and you can't find them when you need to, but if they're everywhere they don't indicate the health of a single ecosystem.
Going Green
Lichens are composite organisms made up of mutually dependent algae and fungi. Bryophytes are nonvascular plants such as mosses. Both absorb nutrients from the air. They're often indicator species for air quality because different types are sensitive to different pollutants. Certain compounds can cause population explosions in some species, or death in others.
Flying Friends
Insects are often valuable indicator species. Population levels of aquatic insect larvae, such as those of mayflies and stoneflies, are used to indicate the health of freshwater streams. Pollinators such as honeybees and butterflies both indicate and strongly influence the health of plant populations. Their high sensitivity to multiple factors -- including temperature and weather, parasites, and air, water and soil quality -- can point to the overall health of an ecosystem and help predict its future.
On the Margins
Frogs are valuable indicator species for a number of reasons -- their shell-less eggs, permeable skins, dependence on moisture, predatory feeding and usually amphibious life cycles make them particularly vulnerable to changes on land and in water. They've often been used to monitor changes in water quality and overall environmental health. However, since their environmental dependence is so complex and multifaceted, it can be challenging to sort out exactly what a frog population is responding to, and they may not completely fulfill the definition of good indicator species.