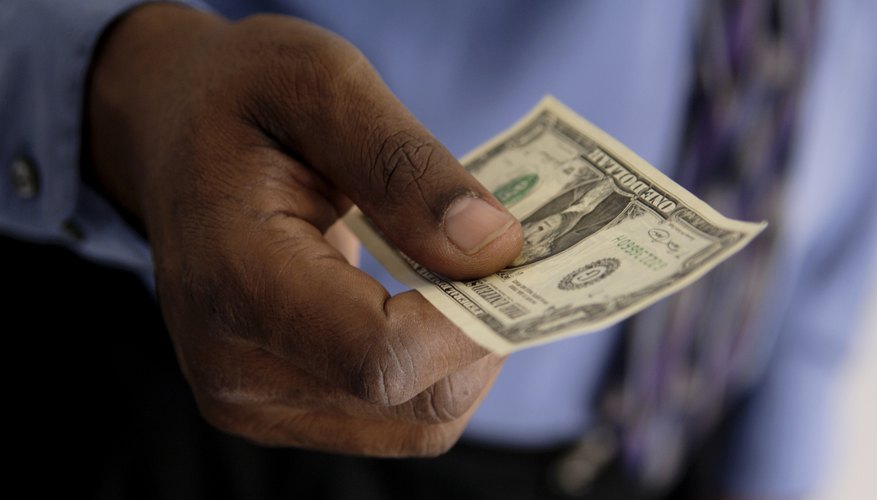 Vstock LLC/VStock/Getty Images
Rent seeking is an important but misunderstood concept in economics. Contrary to popular belief, rent seeking is not necessarily the economic behavior of seeking rent payments. Rather, it is any economic activity dedicated to expanding your share of existing value rather than creating value. Examples of rent seeking include lobbying for government subsidies, bargaining on behalf of a union, or joining up with other businesspeople to form a price controlling cartel. To explain rent seeking, you should emphasize the difference between wealth creation and wealth distribution.
Provide background information on the concept of value in economics. In modern economic theory, value is thought of as the agreed upon price of a good or service. Most economists today do not distinguish between "market" value and "intrinsic" value; rather, they maintain that value is equal to the price at which a good or service changes hands. In economics, to create value is to produce something that can be sold in the market at an agreed upon price.
Explain the difference between production and bargaining. Production refers to the making of goods and services for sale, whether at a public market price or a privately agreed upon price. Bargaining refers to the process of two or more individuals agreeing on the sale price of a good. Two bargaining parties may have created the value in the goods they are exchanging, but they are not creating value when they bargain over the details of the transaction.
Provide examples of behaviors that result in a change in the distribution of value, but do not create value. Some examples include OPEC firms agreeing to keep oil prices high; a mafia boss bribing a politician to keep him from facing charges; and a lobbyist pressuring government to subsidize goods from a particular company or industry.
Explain that the behaviors that influence who gets what share of a pre-existing resource pool, are rent seeking behaviors. Stress that rent-seeking is not the same as rent collection, but rather a natural manifestation of the interaction between politics and economics. Wherever people go to the political arena to negotiate who gets what in terms of subsidies, benefits, or entitlements, the people involved are said to be engaged in rent seeking behavior. Cartel behavior and passive investment could also be described as rent seeking.
Explain the necessary role of rent seeking behavior in society. Unfortunately, rent seeking is a term that has acquired a somewhat negative connotation. People often associate rent seeking with economic mooching and financial manipulation. This is not the case. All forms of collective bargaining and financial lobbying are to some extent rent seeking activities. If rent seeking did not exist, it would be much easier for companies to exploit and mistreat workers, for example.