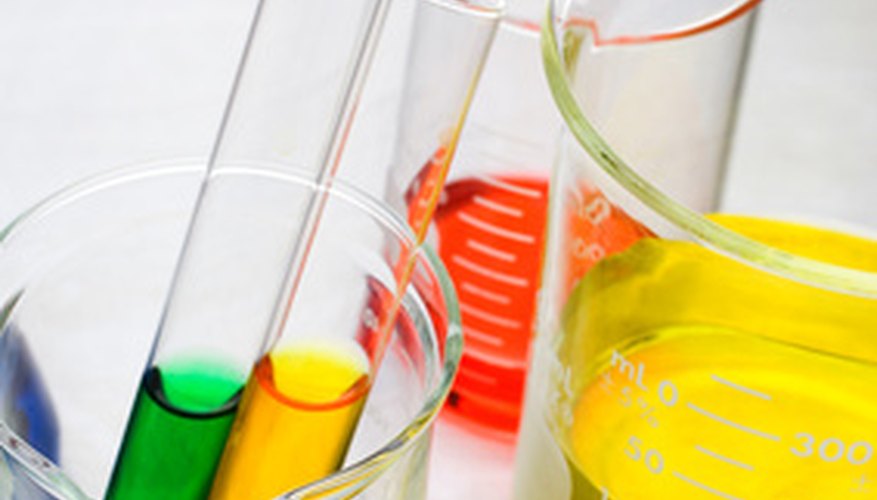 Coffee is a potent energy booster due to its main ingredient: caffeine. There are many products that contain caffeine on the market, including energy drinks, chewing gum, and pills. If you want to actually see the substance you are consuming, you can extract pure caffeine from coffee using some science instruments and chemical compounds, preferably in the safety of an educational setting.
Pour your coffee solution into the 500-mL flask. Add the sodium carbonate to the solution and swirl the contents until the material completely dissolves.
Add the methylene chloride to the coffee mixture and swirl the contents for approximately 10 minutes.
Stop swirling the mixture and let it stand until it separates. You will see two layers in the flask. The top will be a dark mixture, and the bottom will be a clear methylene mixture.
Decant the flask by pouring the top layer into a beaker. Try not to pour any of the bottom mixture out.
Put the filter in your glass funnel, and suspend the funnel over the 250-mL beaker via the iron ring
Spray the filter with a few squirts from the water bottle.
Pour the methylene chloride substance from the 500-mL flask into the paper filter. Use your pipet to transfer the methylene substance in the filter to a 50-mL beaker.
Add a small scoop of sodium sulfate to the methylene chloride in the beaker to remove excess water.
Remove the methylene chloride from the beaker by placing the beaker on a hot plate under a ventilated hood. When there is very little liquid left, take the beaker away from the hot plate. The solid residue inside of the beaker is crude caffeine.
Warning
Always use proper lab safety techniques. Do not rub any of the chemical substances in your eyes.