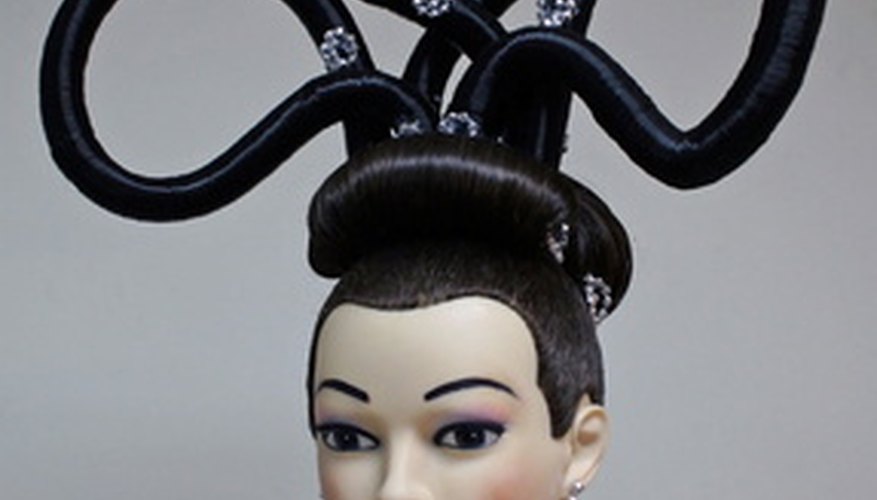 Mannequins are used for all sorts of things. Many of them display clothing in department stores, some of them work as hair models and still others manage to get incorporated into art projects. How their hair is made depends on how they're used.
Human Hair
Some mannequins serve as hair models for students in hair-styling schools. These mannequins have real human hair, so the stylists get to practice cutting and styling real hair. This hair is often grown long by people who live in poor countries in Asia, then sold to wig and mannequin manufacturers.
Synthetic Hair
Many mannequins that model clothes in stores and have realistic-looking hair actually have synthetic plastic hair, just like inexpensive wigs. These mannequins have hair that is made from fine monofilaments produced by machines that make plastic thread, which is then gathered into masses enough to resemble hair. The monofilaments are attached to the mannequins' heads with adhesive.
Fiberglass Hair
Some old-fashioned and inexpensive mannequins have fiberglass hair that is molded along with the rest of their bodies. This hard hair doesn't look very natural, but it's easy to produce. Artists sculpt the mannequins, hair and all, and then make molds of them. New mannequins are made when the mold is filled with fiberglass.