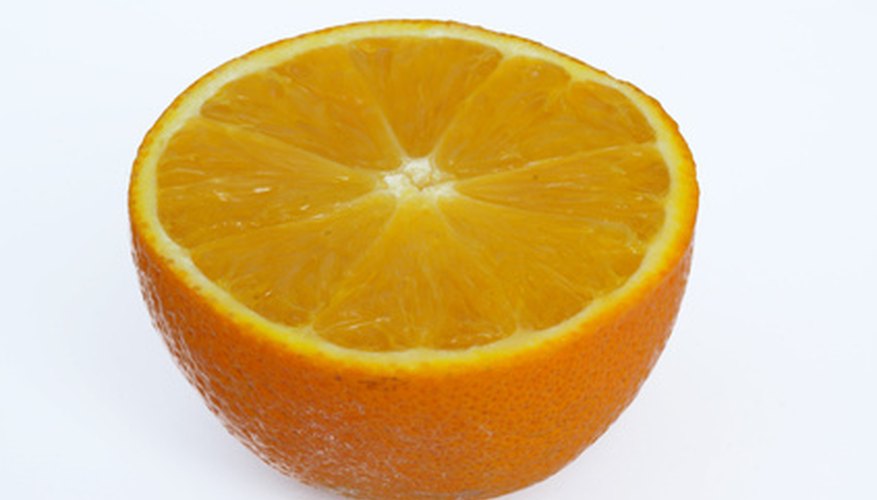 Orange - half image by Elzbieta Sekowska from
Fotolia.com
Many people make the mistake of thinking that wild birds prefer to eat nothing but seeds. The fact is, seeds are just a small part of a wild bird's diet, as many also eat insects, grubs and plant nectar. One treat preferred by several wild birds is an orange. Loved by orioles, cardinals, cedar waxwings, tanagers, finches and woodpeckers, oranges are a quick bird treat that gives them lots of energy.
Take a 3-inch long galvanized nail and pound it into a tree or fence post at a depth of one inch. The higher up you set the nail, the better.
Cut an orange in half. Wrap one half up in plastic wrap and put it in the fridge to save for another time.
Sciencing Video Vault
Create the (almost) perfect bracket: Here's How
Place a layer of plastic wrap over the cut half of the orange to protect you from the juice until you have it hung.
Push the back of the orange half onto the nail, centering the nail head in the center of the orange.
Leave the orange as is and the birds will find it. Discard the plastic wrap that you used to protect your hands.
Tip
You can also purchase special fruit feeders in home and garden centers.
Warning
If the orange begins to mold, remove it and replace it with a fresh one.