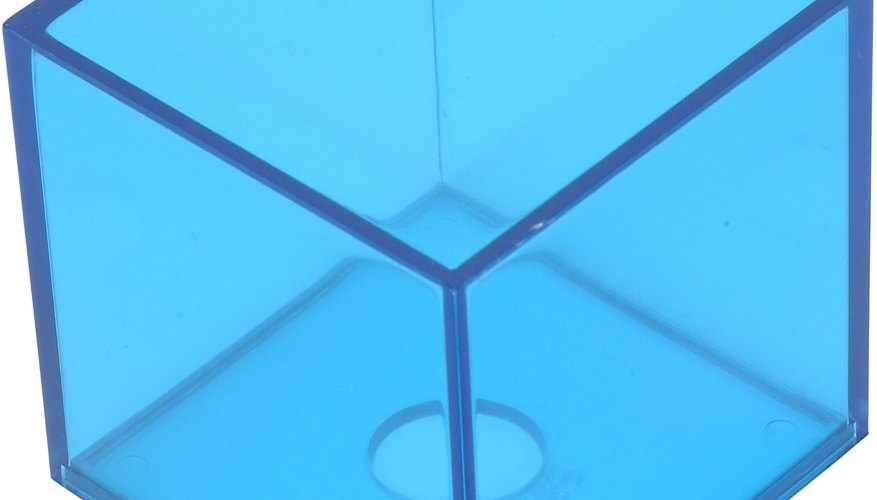 A cubic foot is three-dimensional measurement and represents the volume of an object. One purpose for calculating cubic feet is to determine how much of a substance can fit into a container. Natural gas and water are commonly measured by utility companies in cubic feet for calculating monthly bills.
Calculating Cubic Feet
To begin, find the dimensions. Dimensions include length, width and height for a cube or rectangular object. For example, the object may have a length of 3 feet, width of 4 feet and height of 5 feet. The formula for calculating cubic feet is: length x width x height. In this example, you multiply 3 x 4 x 5 to get 60 cubic feet.
Additional Considerations
Sometimes the initial measurements of an object may be given in a unit other than feet, such as inches or yards. Prior to calculating cubic feet, you must convert the given measurement to feet. Twelve inches equal one foot. To convert, divide the given inches by 12. So, a measure of 24 inches equals 2 feet. For the second scenario, 3 feet equal 1 yard. To convert, multiply the given yards by 3. For example, 3 yards equal 9 feet.