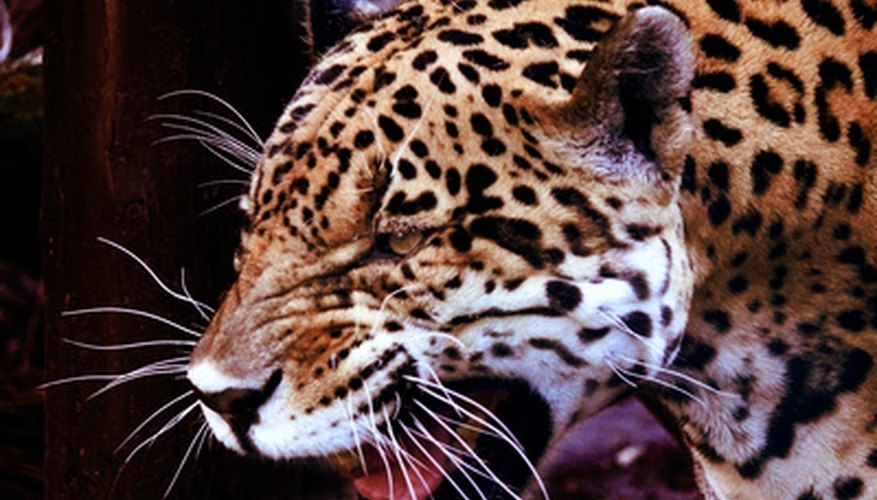 The words "rain forest" often conjure images of hot South American jungles, but there are temperate rain forests, as well. Though the two have several things in common besides a great deal of rain, they are almost opposite in climate. Tropical rain forests are found on four continents, with different life being found in each. While species vary, all rain forests are populated by evergreen plants, insects, amphibians, birds and small mammals.
Temperate Rain Forests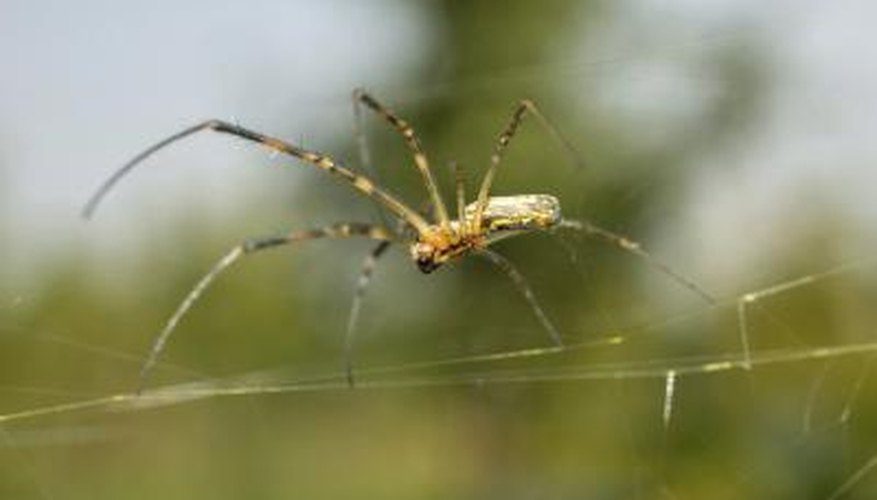 Located primarily in the Pacific Northwest, these forests have cool temperatures due to higher elevations and proximity to the ocean. The temperatures range from freezing in winter to about 80 degrees Fahrenheit in the summer, which results in a very slow decay time and a preponderance of plants known as epiphytes. Epiphytes live on other plants rather than the ground; they're mosses, lichens and some fungi. The other predominant plants in temperate rain forests are ferns and very large, very old trees (often hundreds or years old). When these fall, they become nutrient sources for epiphytes, new trees, fungi, insects and small mammals and amphibians; these are called nurse logs. The vast majority of the animals inhabiting temperate rain forests live on the ground.
Tropical Rain Forests
Found mostly in South America but present in Australia, Africa and Asia as well, tropical rain forests have lower elevations and lie near the equator, between the Tropics of Cancer and Capricorn. They are hot, with the average high temperature around 85 or 86 degrees; there is little variation in temperature, though it can get as low as 68 degrees Fahrenheit during cloudier, rainier periods. Due to the heat and large amounts of rain, the decay and growth rate in tropical rain forests is very high. Some epiphytes are present, including colorful leafy ones like bromeliads. A variety of trees ranging in size from giants to younger and smaller provide homes for the epiphytes and many vines, like the thick, woody lianas. Most tropical rain forest animals live in the canopy, which is the upper part of the trees.
Basic Food Chain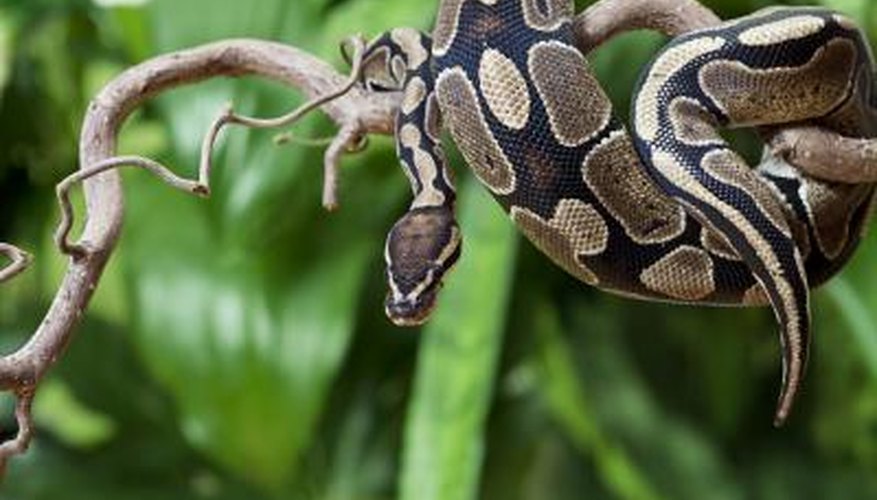 A food chain breaks down into three basic categories: producers, consumers and decomposers. Producers are plants, capable of producing their own food. Consumers are those creatures that cannot make their own food and eat other organisms. There are levels of consumers, with primary consumers being those who eat plants. Secondary consumers feed on primary consumers. Decayers cannot make their own food, but survive by breaking down dead or dying matter.
Temperate Rain Forest Food Chain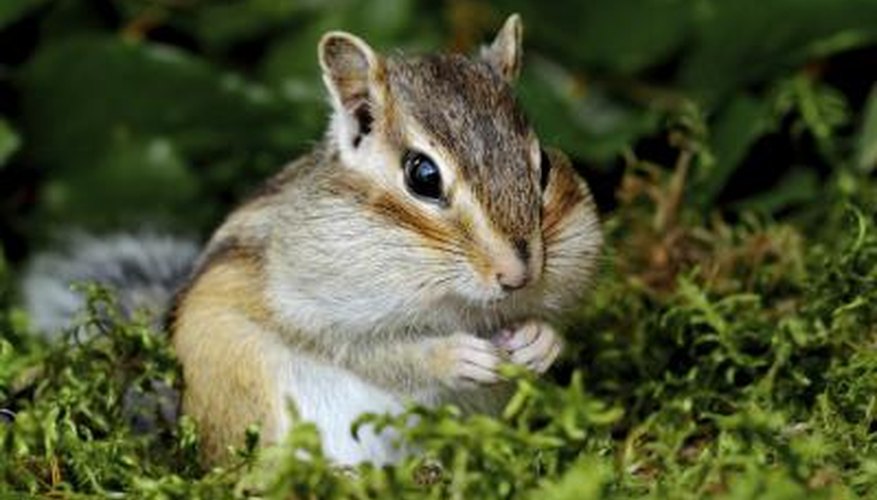 Primary consumers: insects, slugs, snails, mice, voles, squirrels, chipmunks, birds, deer, elk.
Smaller secondary consumers: frogs, toads, salamanders, shrews, weasels, raccoons, insect-eating birds, owls, bats, opossums, marmots, rats and foxes. The cool temperatures of the temperate rain forests are not ideal for snakes and other reptiles, so they are rarely found there.
Larger secondary consumers: coyotes, wolves, bobcats, cougars and bears.
Tropical Rain Forest Food Chain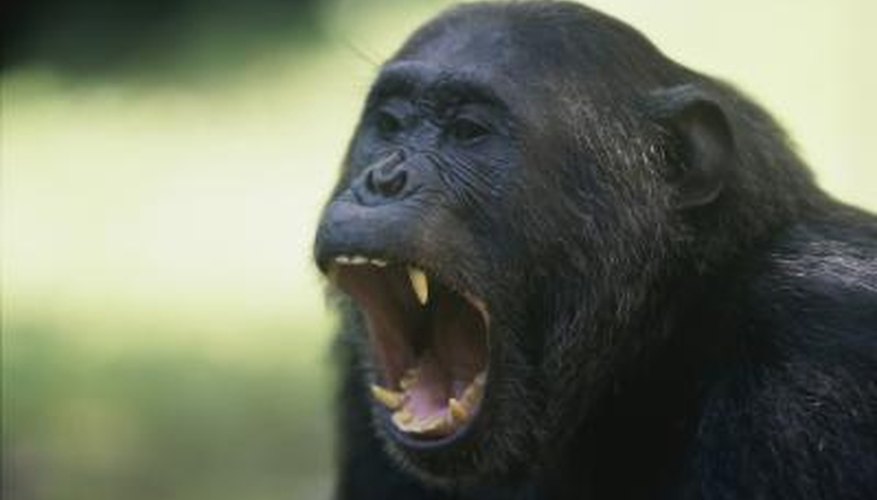 Since tropical rain forests are found on several continents, each has its own specific reptiles like snakes and lizards, amphibians such as frogs, small mammals like bats, squirrels, monkeys and birds.
Primary consumers: insects, bats, monkeys, rats, squirrels, birds, opossums. South American rain forests are home to sloths, howler monkeys, spider monkeys, piranha and poison arrow frogs. Australia hosts tree kangaroos, rat kangaroos, platypuses and sugar gliders. In Southeast Asia, rain forests have orangutans, gibbons and flying foxes. In West Africa, there are antelope, chimpanzees, gorillas and hippos.
Secondary consumers: bats, birds, snakes, lizards, monkeys. The top predators in South American rain forests include ocelots, jaguars and caimans; in Southeast Asia, they are tigers.