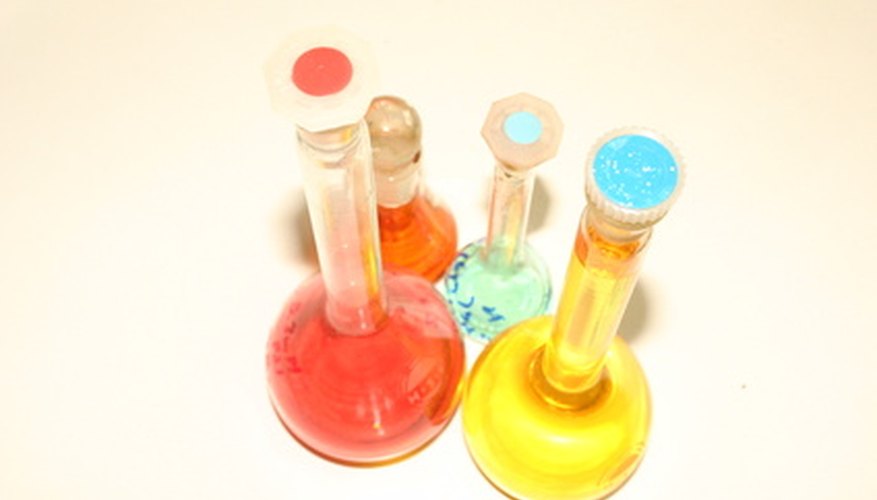 The fractional distillation of air consists of separating all of the different gases that you can find in it. The air you breathe contains not only nitrogen and oxygen but also a small amount of carbon dioxide, argon and neon.
The Process
Fractional distillation of air requires two steps. First, the air is cooled to a very low temperature, turning it into a liquid. Second, the liquid is heated, which allows each gas with the liquid air to evaporate at different temperatures, since each gas has a different boiling point.
Benefits
Each gas extracted individually from the air proves beneficial in many ways. Rockets use liquid oxygen, scuba air tanks use oxygen gas and fertilizers contain nitrogen. Light bulbs use mostly neon, but the empty space is filled in with argon gas, thus making the light bulb more efficient. Fire extinguishers contain carbon dioxide.
Other Uses of Fractional Distillation
Fractional distillation can separate many other complex mixtures that can be repeatedly cooled and heated. The process is regularly applied to crude oil in order to separate each of its compounds.