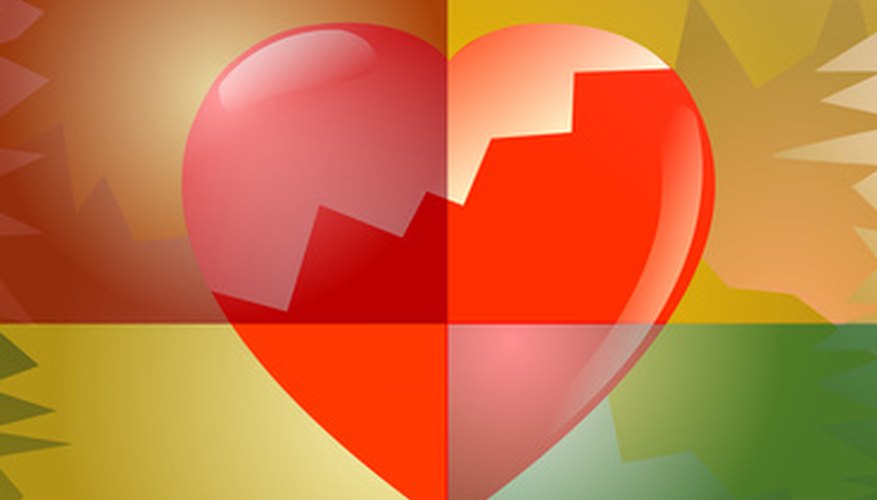 Divided into four chambers, the heart is responsible for pumping blood throughout your body. The top half of the heart is comprised of the left and right atria.
Blood Circuit
Blood moves through the body toward the heart in veins, which terminate in the right atria of the heart. From the right atria, the blood moves to the right ventricle, which pumps it to the lungs for oxygenation. The blood returns to the left atria, collects, and then is shunted to the left ventricle, where it is pumped back out to the body through arteries.
Function of Atria
The atria are the filling chambers for all aspects of the circulatory system. You can think of atria as blood collection sites--blood is stored in the atria, albeit briefly, before it is moved to the ventricles where it is forcibly pumped to where it needs to go. The atria's action is more gentle than the brute force of the ventricle.
Right Atrium
The right atrium is the first stopping point for the blood coming from the body. The blood has been depleted of oxygen by the body and requires re-oxygenation in the lungs. The right atrium's valve opens, and the blood pours in. The first valve closes, another opens, and the blood moves into the right ventricle.
Left Atrium
After the blood is fully oxygenated, it moves back to the heart and collects in the left atrium. The left atrium stores the blood for one heartbeat before opening its valve and letting the oxygenated blood pour into the left ventricle to be pumped back out into the body.
Significance
The atrias' function is very significant because they allow the correct volume of blood into the ventricles for maximum efficiency. Without the atria collecting the blood, the ventricles would not have the blood to pump to the lungs or back out to the body.