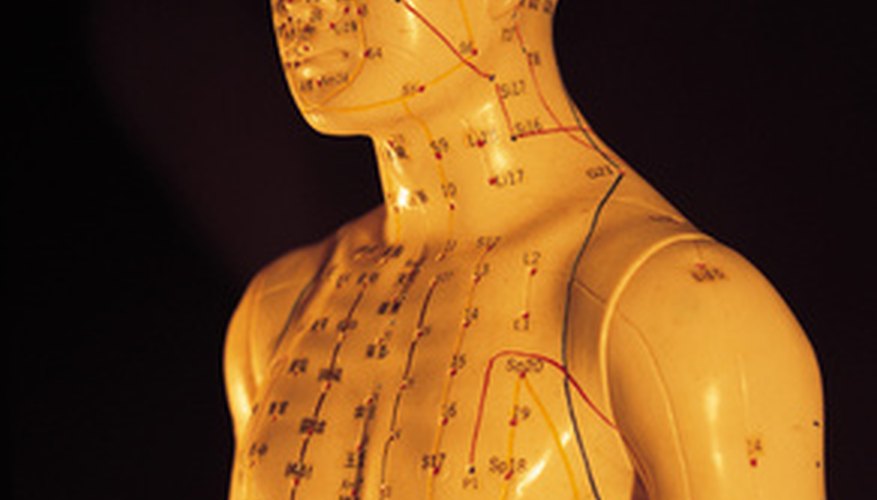 TSH (thyroid stimulating hormone), or thyrotropin, is a hormone produced by a pea-sized structure (called the pituitary gland) located at the base of the brain. The hypothalamus gland regulates the production of TSH, which is that part of the brain responsible for regulating body temperature, thirst and hunger. The TSH is an integral component of the thyroid gland and plays a vital role in managing the efficient functioning of the human body.
Stimulates the Production of Thyroid Hormone
The thyroid stimulating hormone stimulates the thyroid gland to produce thyroid hormone (thyroxine and triiodothyronine), which regulates the body's metabolic activities. Thyroxine increases the heart rate, the basal metabolic rate and improves brain development. Its supplements are used to treat hypothyroidism, or low thyroid function. Symptoms of low thyroid function are lethargy, aches, pains, infections, vertigo, dizziness, loss of interest in activities, depression and mood swings. Triiodothyronine increases the body's ability to consume oxygen for the production of energy, increases the metabolic rate and stimulates the rate of protein synthesis in the body.
Brown Adipose Tissue
TSH stimulates the thyroid gland to produce thyroid hormone, which regulates body temperature. It stimulates brown adipose tissue (BAT), which is a type of mammalian tissue that functions to generate heat in the bodies of newborns (comprising approximately 5 percent in the weight of the newborn) and animals. BAT is a thermogenic tissue that dissipates energy instead of storing it. TSH stimulates thermogenesis by regulating the production of BAT.
Detects Imbalances in Thyroid Gland
TSH is able to effectively detect imbalances and the abnormal functioning of the thyroid gland. The pituitary gland steps in and releases more TSH – which in turn stimulates the production of additional thyroid hormone when it detects that the thyroid gland is not releasing a sufficient amount of thyroid hormone (hypothyroidism). Hyperthyroidism is the condition in which the thyroid gland produces an excess amount of thyroid hormone. The pituitary gland halts the production of TSH, which suppresses the production of thyroid hormone. Hypothyroidism is associated with fatigue, depression carpal tunnel syndrome, paleness, osteoporosis, itchy skin, water retention and low heart rate. Signs and symptoms of hyperthyroidism include delirium, arrhythmias, vomiting, loss of libido, apathy and anxiety. The TSH test detects both hypo and hyperthyroidism and effectively monitors the treatment of the conditions.