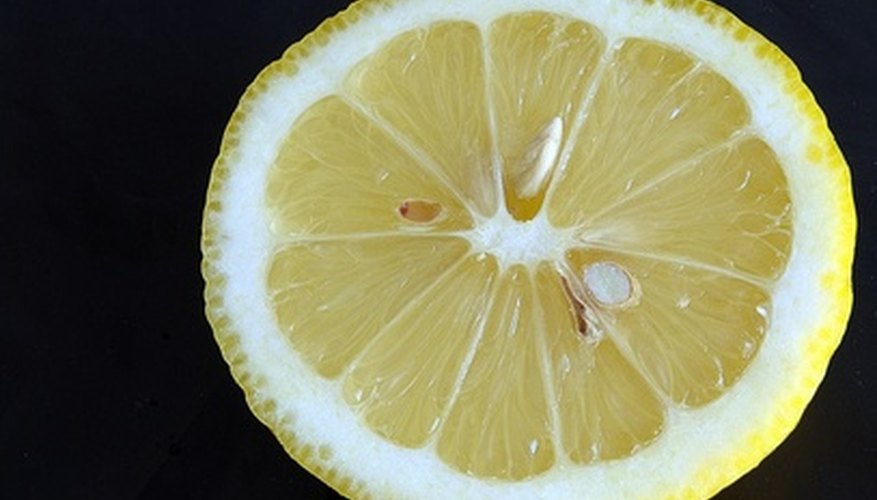 Acids and bases are substances that are encountered in everyday life. Common acids include lemon juice and vinegar. A basic substance that is widely known is baking soda. Acids and bases are measured by pH. PH levels under 7 are considered acidic and pH levels over 7 are considered basic. There are many characteristics other than pH levels that differentiate acids from bases.
Acid Characteristics
There are several characteristics that are specific to acids. All acids are sour to the taste. Not all acids, however, should be tasted, as they can be very harmful and cause burning. The term acid actually is derived from the Latin word acere, which translates to sour. Another characteristic of all acids is that they are corrosive to metals. This means that any metal, when soaked in an acid, will begin to break down and produce hydrogen gas.
Base Characteristics
The most distinctive characteristic of all bases is that they are slippery. Bases are also bitter to the taste. This can be tested by tasting Tums antacid tablets or baking soda, which are weak bases. Bases also have the ability to change phenolphthalein pink; phenolphthalein is a product used to test acids and bases. Acids will leave the phenolphthalein colorless.
Both Acid and Bases
When combined with each other, an acid will make a base less basic (lower its pH) and a base will make an acid less acidic (raise its pH). Another characteristic of both acids and bases is that they react with litmus paper. Acids will change litmus paper red and bases will change litmus paper blue.