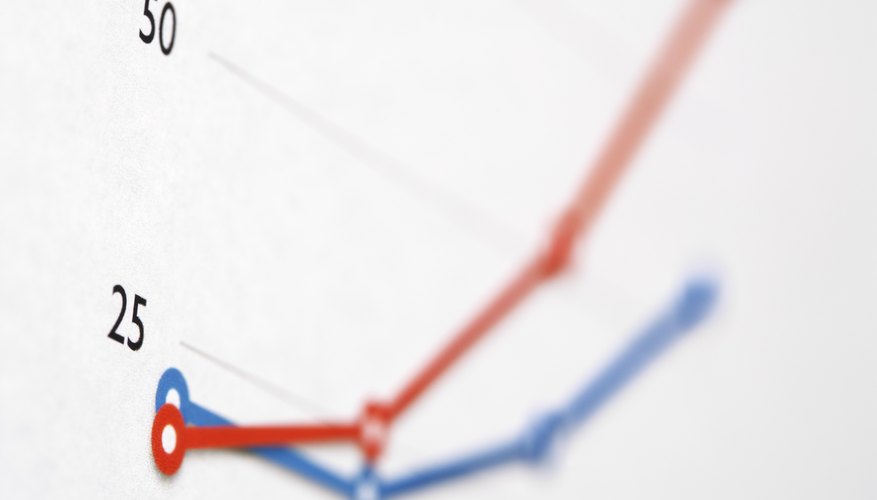 Thinkstock/Comstock/Getty Images
Among the most basic of concepts in economics are those of supply and demand, which serve as the foundation of understanding how pricing works in different markets. Create a chart graphing the relationship between supply — what's available on the marketplace — and demand — what the consumer wants. Graphing the quantity demanded on the chart is simple and will help you understand just how companies arrive at prices for a product or service.
Draw a large box graph on a sheet of graph paper. Label the left side of it "Price" and the bottom of it "Quantity Demanded."
Write out a range of prices evenly spaced out on the left side of the graph. For example, you might create a range of $1 to $100 at $1 intervals up the graph.
Mark a range of quantity demanded on the bottom of the graph. For example, you might go with a range of 10 to 100 at intervals of 10 units.
Use a marker to make dots indicating the quantity demanded at each price. For example, mark the quantity demanded at $10, the quantity demanded at $9 and on down all the way to $1.
Draw a line connecting all the dots, which will provide a graphical look at just how much a drop or increase in price affects the quantity demanded.