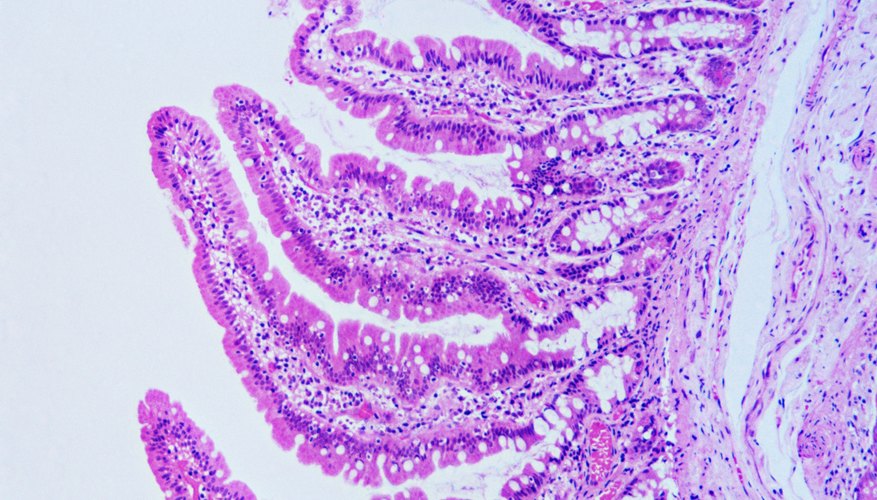 Image Source/Photodisc/Getty Images
Homeostasis is a constant process wherein an organism makes many small adjustments at the cellular level to maintain its correct internal balance of fuel, fluid, and in homeotherms, temperature. The dynamic equilibrium of homeostasis drives all basic physiological processes. It also enables the production and storage of energy for use in future active states.
Constant Activity
Many fields use the term "homeostasis," which can cause some confusion when you're talking about biology. It's often misdefined as equilibrium, but physiological homeostasis is actually something very different: the maintenance of constancy within a dynamic system. This means that rather than resting, cells in physiological homeostasis are constantly using energy.
Steady, Not Stopped
Cells rely on this energy to maintain a high state of order in their internal environments, regardless of external conditions. Homeostasis at the microscopic level refers to the condition of these cells themselves; "steady state" refers to the constant, correct functioning of the specific mechanisms whereby they maintain homeostasis. The critical mechanisms for homeostasis are transportation and regulation of fuel and fluid.
Charged Membrane
The cell membrane is what separates the internal, stable cellular environment from the chaotic, exterior world. Its integrity, as well as its ability to move fuel and fluid in and waste out, depends on a differential charge on each side of the membrane. The charges are maintained by the sodium/potassium pump. This pump is actually a group of enzymes, also called sodium-potassium ATPase or Na,K-ATPase. During homeostasis these enzymes break the bonds of ATP, the primary cellular fuel, and use some of that energy to trade sodium for potassium ions across the cell's membrane.
Transport Lines
Trade of sodium for potassium ions creates an electrical and a chemical gradient between the cell's cytoplasm and the extracellular environment. The electrical gradient allows communication between cells. The chemical gradient allows the cell to actively transport fuel, such as glucose molecules, and fluid across its membrane. On the microscopic level, cells are constantly using this active transport system during homeostasis to acquire enough fuel to maintain their state as well as to store energy for future use. They also use this system to excrete waste and to regulate their fluid content by moving water molecules in or out as needed.