The Ingredients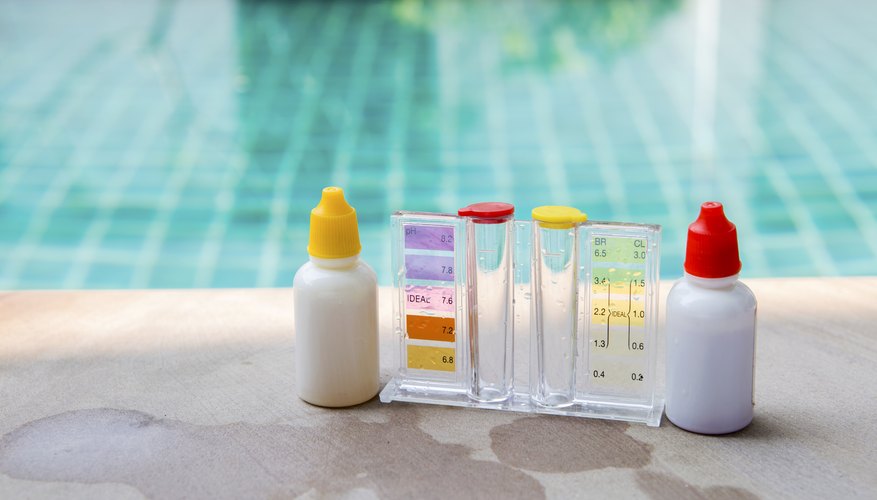 Pool chlorine and brake fluid mixed together produce a chemical reaction. The chlorine, also known as calcium hypocholorite, is sold as granules. This substance is used to clean pools by getting rid of algae and bacteria. The brake fluid used in the reaction is polyethylene glycol. Both of these compounds are readily available to the general public. When this experiment was studied by K. Kirkgride, Ph.D. and Hilton Kobus, Ph.D., the researchers mixed two to 2.5 grams of HTH-brand chlorine and one milliliter of Mobil brake fluid.
The Reaction
In the aforementioned experiment, the two chemicals showed no reaction for the first five to 30 seconds. After this time period, there was a brief hiss and then a fireball that lasted for several seconds. The fireball shattered the glass containers in which the experiments were conducted. The researchers hypothesized that when the brake fluid was introduced to the chlorine, the chemical reaction modified the molecular structure of the brake fluid. This in turn created the flammable components which ignited due to the heat produced by the reaction.
Precautions
The experiment described in this article uses very small quantities of granular chlorine and brake fluid. Large quantities could produce a much larger and more dangerous fireball, and therefore should be avoided. The researchers in this incident recommended using a face shield and removing oneself from proximity of the experiment once the brake fluid is added. If you try this experiment, be aware of the wait time (up to 30 seconds) before the fireball erupts. Do not get closer in order to check the experiment during this time. Also, if you use a glass container, be careful during the cleanup, as the glass shards are very sharp.