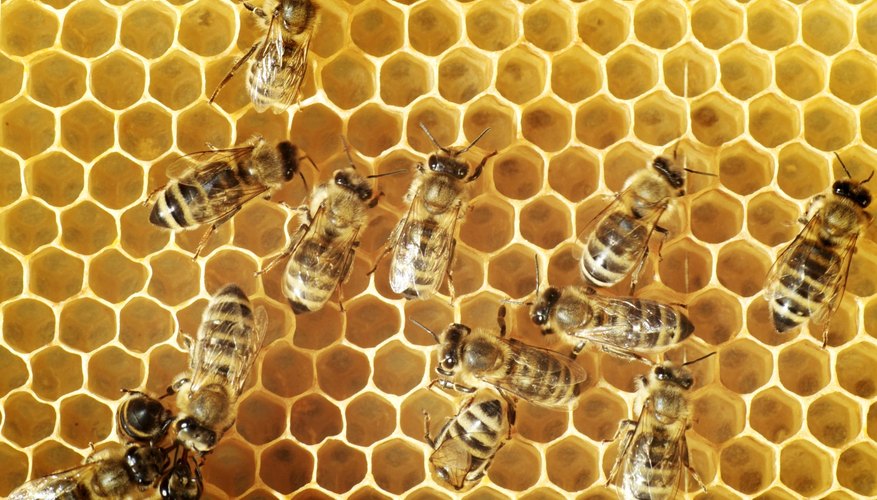 Death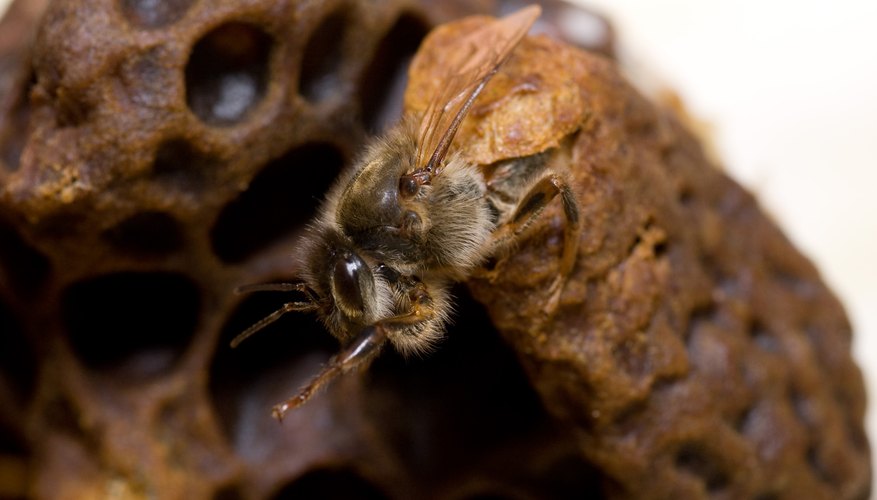 Every bee colony needs a queen bee. Out of all of the thousands of bees that inhabit a typical colony, only the queen can reproduce. Consequently, her death is a major event. To ensure the colony's survival, the worker bees will work to have a replacement ready for the queen if she is old or is not producing an adequate amount of eggs. This process is called supercedure. Although queen bees can live for 5 to 7 years, younger queens lay more eggs. So, in bee colonies managed by a human beekeeper, the supercedure process may be induced by deliberately injuring the queen. If the queen dies unexpectedly, the workers will raise emergency queens by switching worker bee larvae to a diet of royal jelly, a special food that turns female bee larvae into queen bees. In managed hives, the beekeeper will often provide a new queen instead of allowing emergency queens to claim the throne, as they are often smaller and not as productive.
Succession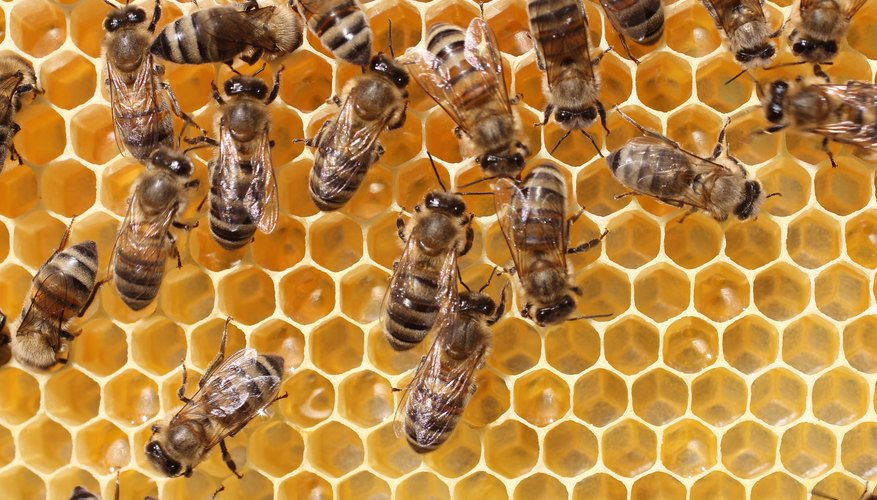 During the supercedure process, worker bees build cells called "queen cups" to house their replacement queen bee larvae. In an emergency, regular worker bee breeding cells are expanded. In both supercedure and emergency situations, workers usually raise several replacement queens. Only one of these queens will survive. The honor of survival goes to the first queen to emerge from her queen cup. She will sting the other queens to death before they leave their cells. Then, if the old queen is still alive, she may kill her as well. Or, the workers may kill the old queen through what is known as the "cuddle death," surrounding her and pressing on her until she gets too hot and dies. After the old queen is dead, the new queen will seek out male bees from other hives to mate with to ensure that the colony does not become inbred. Once she has mated, the new queen will spend the rest of her life laying eggs, being fed and groomed by a retinue of worker bees.
A Queenless Hive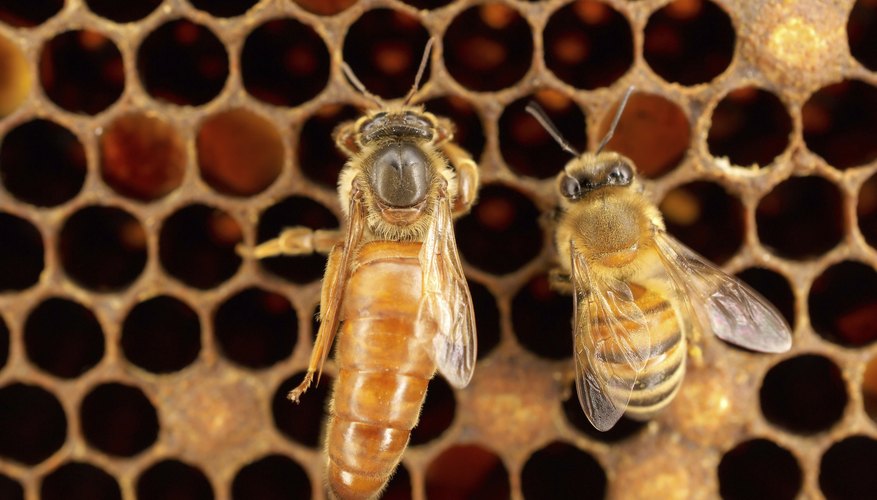 If a queen dies unexpectedly and the workers are unable to raise an emergency queen to replace her, the colony will fail. Stimulated by the absence of a queen and the pheromones she secretes as well as the absence of new larvae, worker bees will sometimes begin laying eggs. However, only the queen bee has the instinct and ability to mate. Eggs laid by workers will still hatch, but because they are not fertilized, they will all be drones, or male bees. Drones do not collect any food or do any work, so the number of productive bees will dwindle until the colony disappears. The only hope for a queenless hive is for a new queen to be introduced from outside the hive by a beekeeper.