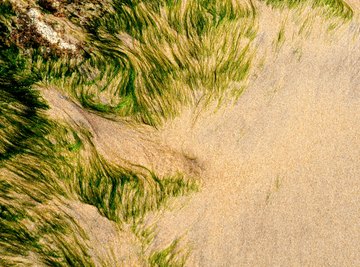 •••
Visage/Stockbyte/Getty Images
Algae are protoctists; belonging to the euakaryote kingdom Protoctista, which includes the higher organisms (i.e.not bacteria) not classed as animals, plants or fungi. Because algae photosynthesize, they are sometimes considered plants, although some of them are mobile. Algae are mostly single-celled, aquatic organisms, with a few multi-cellular groups like seaweed. Algae have important ecological roles, including producing most of the world's oxygen and being the primary producers -- the basis of the food chain for all other life -- in the ocean. They can, however, also be destructive under certain circumstances.
Dead Zones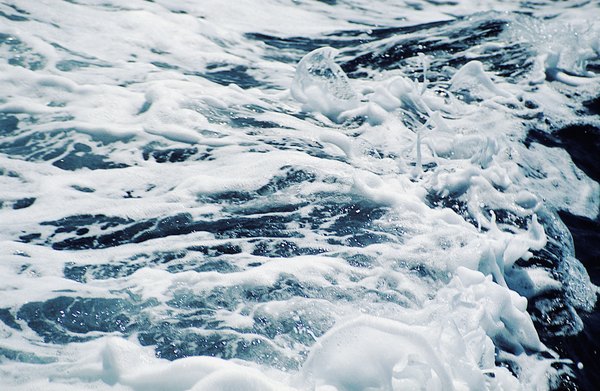 •••
Polka Dot Images/Polka Dot/Getty Images
An excess of nutrients in the oceans, usually from agricultural chemicals and human or animal waste, leads to an overabundance of algae. As they die and decompose, they deplete the water of oxygen, rendering it inhospitable to life. According to Wired Science, there are 400 major dead zones in the oceans, including one covering up to 7,000 square miles in the Gulf of Mexico that reappears every year.
Toxic Algal Blooms
Some of the species of algae that produce such blooms are toxic in their own right. In addition to depleting water of oxygen, the algae poison the filter-feeding shellfish such as mussels and clams that consume them. The shellfish in turn become poisonous to any animals, including humans, that eat them. Potentially fatal outbreaks of shellfish toxicity happen every year, and people die, along with marine mammals, birds, fish and higher invertebrates. Sometimes the algae directly release toxins into the environment. The algae that cause toxic blooms are mostly varieties of red algae, hence the name of red tides for the deadly blooms.
In Aquaculture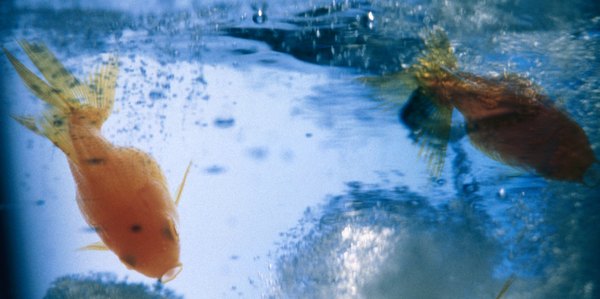 •••
Photodisc/Photodisc/Getty Images
On a smaller scale, algae are a pest in the tanks, ponds and lakes used for fish farming. As in the ocean, algae can deplete the water of oxygen and cause problems for fish. Algae can also overwhelm plants and immobile animals, like corals, and clog up equipment. In swimming pools, gardens, and bird baths algae are little more than unsightly, but in aquaculture they are often a serious problem.
References
About the Author
Judith Willson has been writing since 2009, specializing in environmental and scientific topics. She has written content for school websites and worked for a Glasgow newspaper. Willson has a Master of Arts in English from the University of Aberdeen, Scotland.
Photo Credits
Visage/Stockbyte/Getty Images