Math in Cooking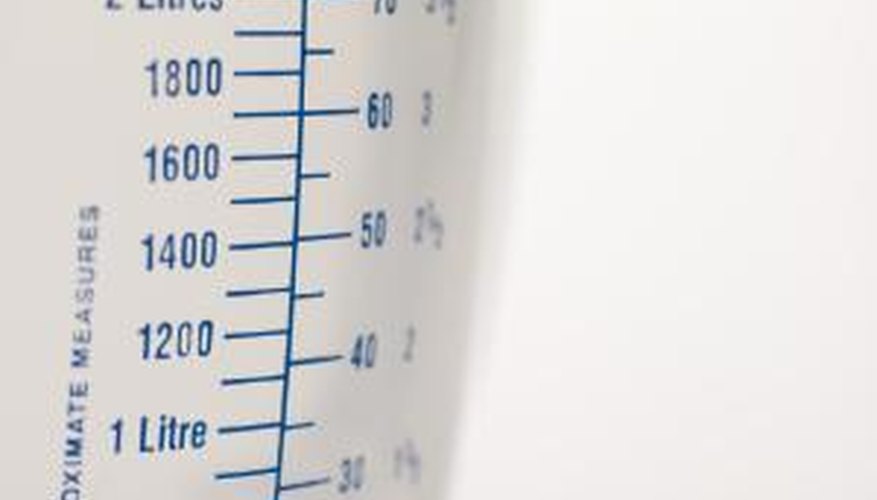 Math and the ability to tell time are essentials when it comes to cooking. In fact, all phases of cooking require some math, including meal planning, grocery shopping, food budgeting, baking, measuring ingredients, adjusting recipes, and storing and freezing food. Precision matters when it comes to adding and combining ingredients. While basic math comprehension may get you by in the kitchen, a thorough understanding of addition, subtraction, division, fractions, measurements and knowing how to make conversions are essentials for routine cooking and meal planning.
Math and the Food Budget
If an individual makes $200 a week, and the following bills are due: $50 phone, $75 electric, and $20 or gas, that will leave $55 for groceries. Meals and necessities will have to be planned according to a budget of $55, which must include tax.
Math and Meal Planning
Planning meals and making a grocery list demand basic math skills. Grocery store items may have to be doubled if a recipe is for four servings and eight servings are needed. The number of people being served will determine how recipes must be adjusted.
Math and Grocery Shopping
Basic addition and subtraction are in order to stay within budget. Additionally, you can calculate the cost of items to be purchased and sales tax, you'll be able to adjust spending to take advantage of any sale items and specials.
Math and the Oven
Baking requires the ability to tell time and how to determine cooking times. If 1 lb. of turkey meat requires 20 minutes of roasting time, how long will it take to cook an 18-lb. bird in a 325-degree F oven? You also must be able to read thermometers to determine cooking time.
Math and Stove Top Cooking
In certain instances, stove top cooking time may need to be adjusted to accommodate a specific weight of food or type of meat for dinner. If you're making candy for dessert, you must also be able to read a thermometer.
Math and Measuring Ingredients
While just about every task in the kitchen requires some type of math, measuring ingredients demands the most precision. If you're going to make chocolate chip cookies, you'll have to use both cups and spoons to measure out the ingredients. If the cookies are for a bake sale, then you'll want to double the recipe.
Conversions
Conversions are often necessary in cooking and baking. Standard measures vary between countries. Most U.S. measures are by volume and the measurements used are in cups, teaspoons, pints, and so forth. Some recipes, however, may list ingredients in milliliters, which will have to be converted to cups. There may also be instances when a cook must convert teaspoons into tablespoons or vice versa. Cooking at locations with high altitudes requires adjusting baking times, and conversions to cake pan size and color.