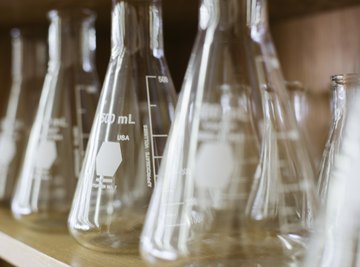 •••
Creatas Images/Creatas/Getty Images
A millivolt, or mV, is a unit of measurement equal to one-thousandth of a volt. Ppm refers to parts per million, and is a way to describe dilute concentrations of a substance -- usually in soil or water. Converting between one unit and another poses challenges by hand, because of the miniscule decimals involved; one millivolt is equal to 11.000000e-03 PPM. An online calculator can help you convert between the two units in a snap.
Navigate to the Free University's Conversion of Units Calculator.

Scroll down to mV in the "From" scroll box and then click "mV."

Scroll down to the "To" scroll box and then click "ppm."

Type the number of mV you want to convert into the "From" text box and then click "Submit." The result will appear on the first line in a new page. For example, 99 mV converted to ppm results in 9.900000e-02.

You can also use a regular calculator for the conversion. Multiply the number of mV by 1.000000e-03.
References
About the Author
Stephanie Ellen teaches mathematics and statistics at the university and college level. She coauthored a statistics textbook published by Houghton-Mifflin. She has been writing professionally since 2008. Ellen holds a Bachelor of Science in health science from State University New York, a master's degree in math education from Jacksonville University and a Master of Arts in creative writing from National University.
Photo Credits
Creatas Images/Creatas/Getty Images