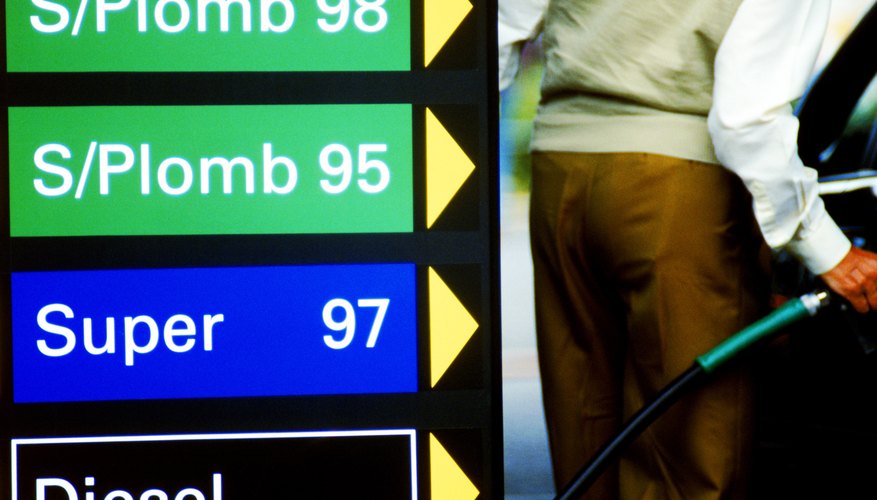 John Foxx/Stockbyte/Getty Images
Safeway stores offer consumers a way to save at the pumps with their Safeway Gas Rewards program. This Power Pump Rewards program allows Safeway Club Card members to save ten cents per gallon for every $100 dollars spent in their store. Although this is a widespread program, not all Safeway stores are participating in it. Look for the shelf tags and store signs indicating your store is participating in the promotion, or ask the store personnel where you shop if they are currently involved in the program.
Ask your local Safeway clerk where the nearest Safeway pump is located if there is not one located at the store. Go to Step 2 for specific location directions to redeem your rewards.
Go to the Safeway Web site located in the Resource section of this article. This provides a list of local Safeway stores.
Type your zip code or your city and state into the top box that is located on the Safeway Web site. Do not click "Locate Store" until you have refined what you are looking for.
Refine your search by choosing the "Are You Looking for Something Specific?" drop-down menu and choose "Fuel." This will provide you with the nearest Safeway gas pumps where you may redeem your gas rewards.
Click on the "Locate Store" tab on the Safeway Web site.
Click on "Get Driving Directions" on the right-hand side of the nearest Safeway listing. Type in the address you will be driving from and click "Go." This will provide you with a map to the location.
Print out the Safeway map location and drive to it the next time you fill up your tank.
Tip
Be sure to bring your Safeway Club Card with you when you go to redeem at the pumps.
Warning
Some Safeway Gas Rewards points expire, so be sure to use your rewards at the pump before losing them. Check your store receipt for expiration details.