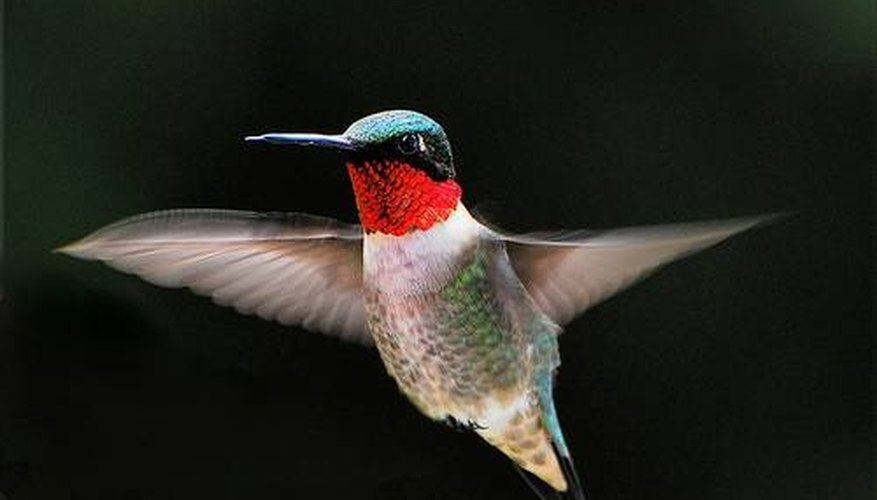 Finding Food
Hummingbirds are small birds with delicate wings that beat very fast. They can fly long distances without stopping in their search for food. They also use these wings to hover above a flower to eat. Hummingbirds are unlike other birds in that they like to eat sugary foods. They also eat small insects for proteins.
Hummingbirds rely on two senses to find their food. These are their vision and their taste. Humming birds like most birds see very well. They can see straight ahead and to the sides at the same time. They are attracted to brightly colored flowers for food and can tell the difference in brighter colors from duller ones. Once they have found a flower hummingbirds use their sense of taste. It does not work as well as sight but they can taste enough to distinguish if the flowers they find offer the right kind of food.
Flowers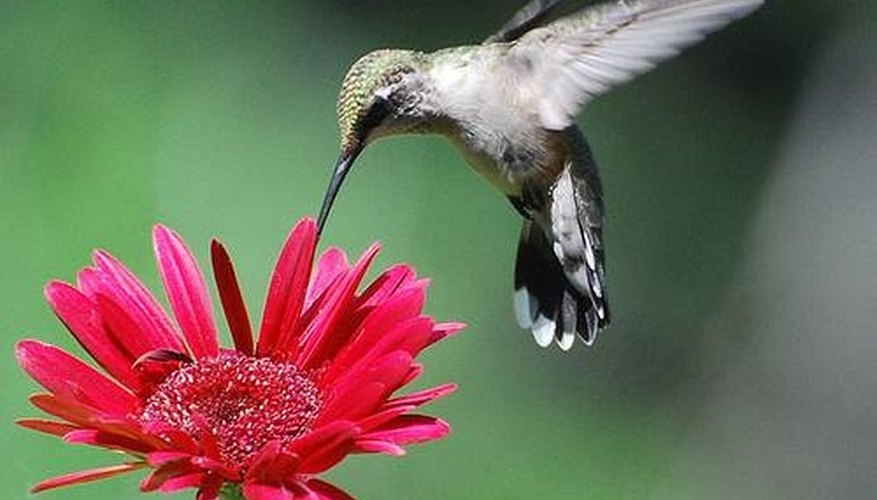 They prefer the brighter flowers because they have the sugary content that hummingbirds need. Most of the flowers will be red. This is because bees cannot see red very well so they usually choose other flowers. Since there is usually not a perch for the hummingbird to land on they will hover over the flowers and use their tongue to drink the flowers nectar.
Feeders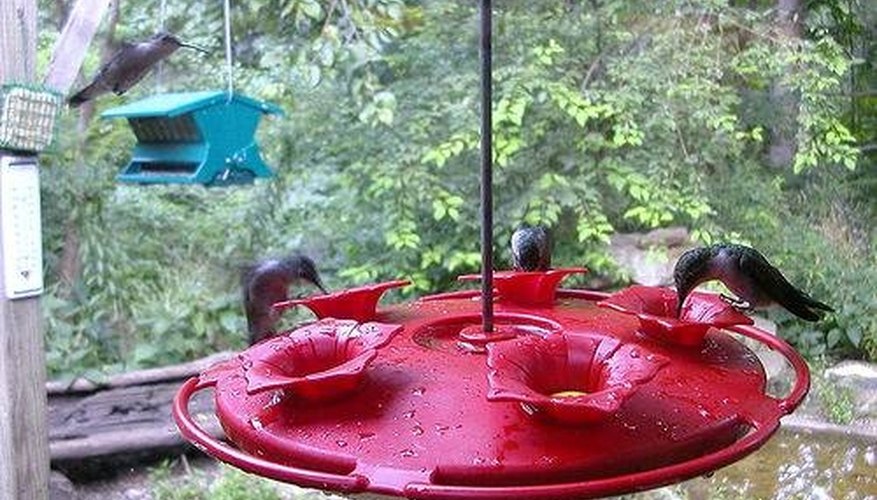 Hummingbird feeders are also popular with hummingbirds. A feeder is a bird-feeder especially designed for hummingbirds. If you have ever wondered why almost every hummingbird feeder you see is red, it is to again work best with their sight when they look for food. Pre-mixed nectar can be bought in lawn and garden stores or you can make it at home with white sugar and water. White sugar is the only kind that will be like natural food when mixed with water. No other sugars, molasses or honey will do.
Misconceptions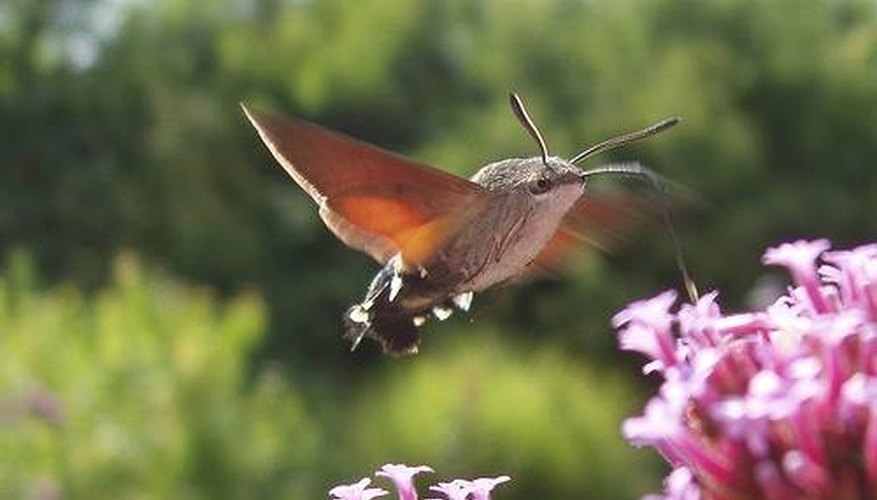 Some people mistake an insect for a hummingbird, The hummingbird moth closely resembles a hummingbird at first glance. It is an insect though and not related to the hummingbird at all.
The humming sound a hummingbird makes does not come from the throat, as many believe. The sound is produced by its rapidly beating wings.