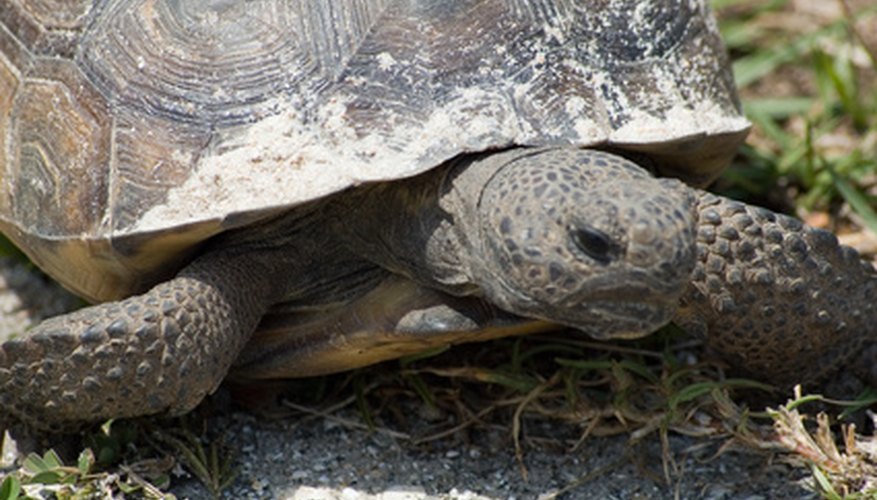 Turtles are abundant in Florida and are often seen crossing roads, but you may want to make sure they are water turtles before dropping them in a nearby lake. Four types of box turtles, as well as the gopher tortoise, are the only land turtles native to Florida. Box turtles can live to be 100 years old, but habitat loss, road mortality and collection for the pet trade is threatening some species, according to an article by Steven Niedzielski on the University of Michigan Museum of Zoology website. Gopher tortoises are also threatened for similar reasons. To help protect these animals, it is necessary to be able to identify them.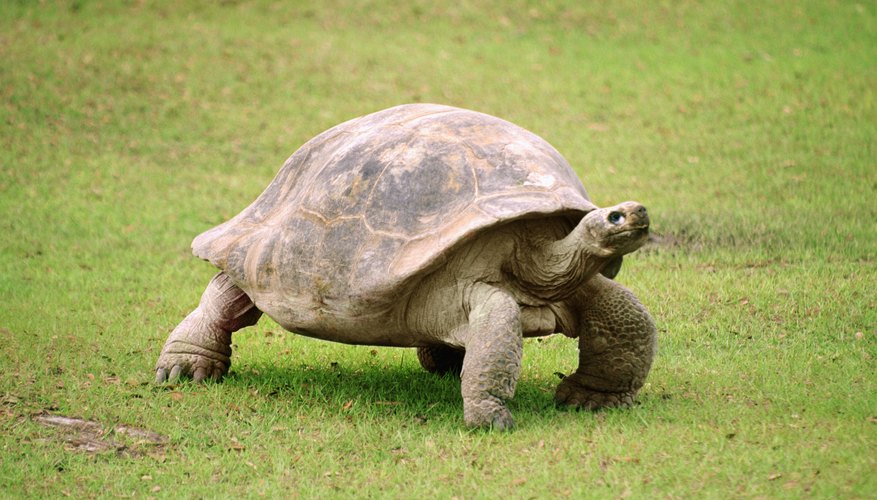 Look for thick elephantlike hind legs, feet without webs between the toes and flat forearms with large dark scales and wide claws used for burrowing. These are characteristics of gopher tortoises--which are much larger than box turtles--reaching a shell length of 6 to 15 inches across. They are also usually not far from their sandy burrows.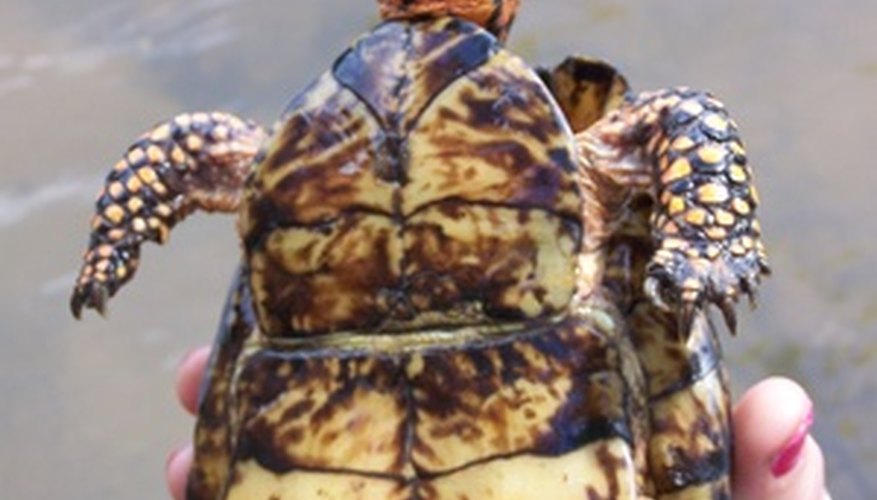 Check the location where the turtle was found if it is not a tortoise. Only the Florida box turtle is found throughout the state (excluding the panhandle), while eastern, Gulf Coast and three-toed box turtles are only naturally found in the panhandle and extreme northern Florida.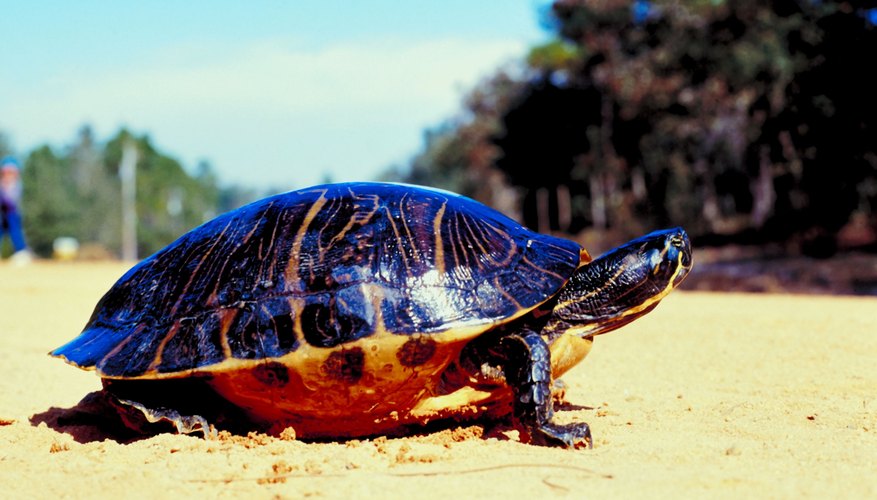 Look for yellow radiating bands on a very domed shell, which will usually accompany two yellow stripes on each side of the head in Florida box turtles. In this species, the concavity of the bottom of the shell is very noticeable in males, while nearly flat for three-toed box turtles. The three-toed box turtle is often a plain olive brown color but can have yellow spots on the shell and head. Be aware that specimens from both of these species have been found with three toes.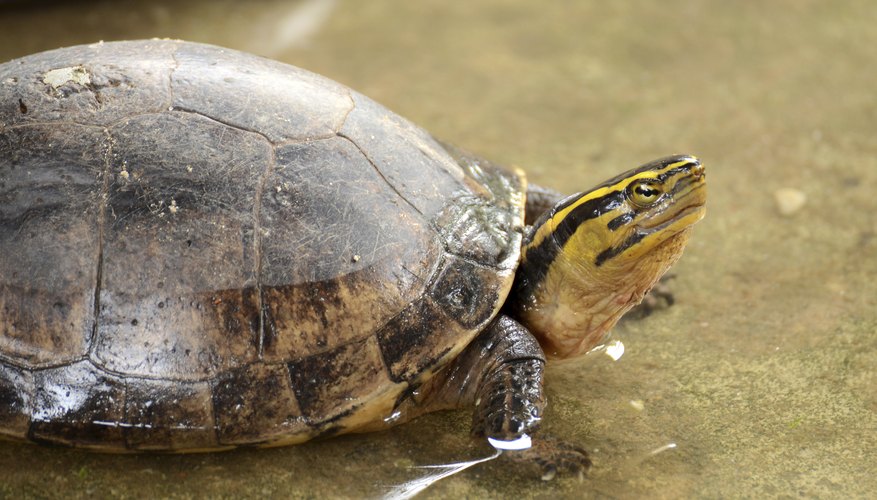 Check if the rear part of the shell is flared upward. The Gulf Coast box turtle's shell is turned upwards, sometimes dramatically like a gutter, while the eastern box turtle's shell is angled down. The Gulf Coast box turtle can also have white blotches on the head, and it is the largest of all box turtles, reaching lengths of up to 8.5 inches.
Tip
You can carry around a small notebook and pencil--which is sometimes more convenient and trustworthy than a camera--especially on long hikes or camping trips. This way you can quickly sketch any turtles you find and jot down any noticeable markings, colors and other characteristics, which will make identification easier for you later on.
Warning
Do not handle or disturb gopher tortoises as they are a threatened species and are protected by state law.