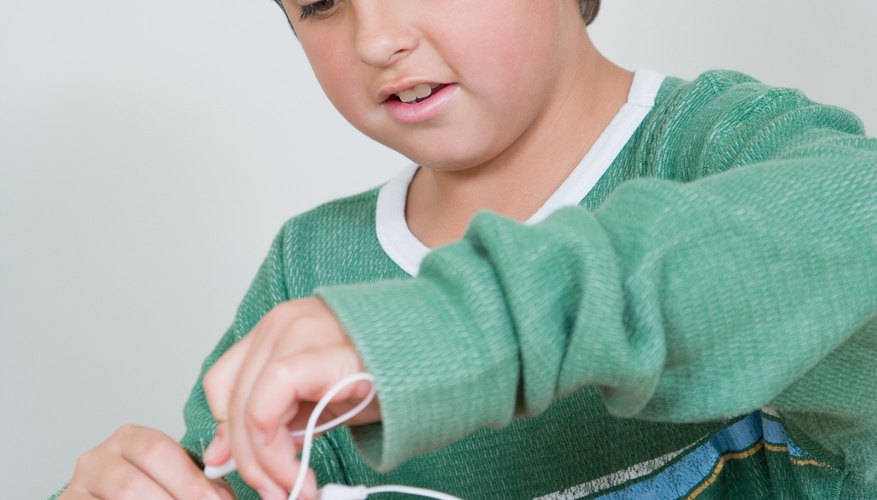 Jupiterimages/Photos.com/Getty Images
The process of scientific inquiry involves experimentation to test a theory. This involves a process of stating a premise that is to be tested, identifying the variables involved in the experiment and undertaking an investigation after setting up procedures. Manipulated, or manipulative, variables and responding variables are two types of variables involved in this process.
Manipulated Variables
The manipulated variable is the variable you will change in the course of an experiment. If the experiment is to find out how adding fertilizer impacts plant growth, the fertilizer is the manipulated variable. The process would involve adding different amounts of fertilizer and watching to see how the plant responds. You may also change the type of fertilizer to see if this has any impact on the plant's growth.
Responding Variables
The responding variable is the variable that is acted upon and responds to the manipulated variable. The responding variable responds to the manipulated variable. In the case of the fertilizer experiment, the responding variable is plant growth. The extent to which the plant responds to the fertilizer determines how it grows on exposure to the fertilizer.
Using a Control to Gauge Response
To study the impact of the fertilizer, the manipulated variable, on the plant growth, the responding variable, it is necessary to have a control. This involves setting aside a plant that is subject to all the conditions as the experimental plant, except that it is not provided fertilizer. This serves as a control to find out what the impact of the fertilizer is on plant growth since the two plants are exposed to the same variables, except for the fertilizer.
Controlled Variables
There is another category of variables scientists call controlled variables. In the plant experiment, these include the inputs that don't change. For instance, the amount of sunlight the experimental plant and the control plant receive, the amount of water they receive and the type of seeds they grow from are the same. These are all controlled variables. By keeping other factors controlled, or constant, this provides an idea about the impact of the fertilizer on plant growth.