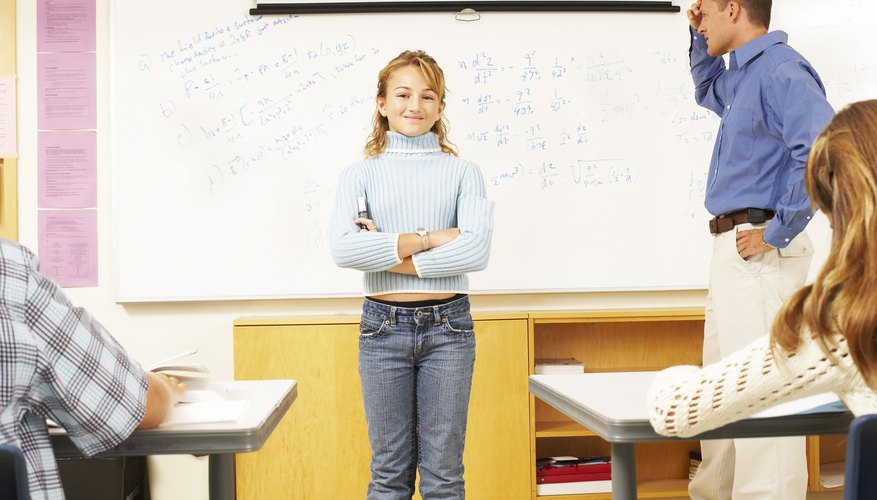 Students learn about input and output in math as part of a pre-algebra course, or in preparation for one. Simply put, inputs are numeric values to which a procedure is applied, producing an output, which is also a numeric value. Students typically learn about inputs and outputs during a wider study of the topic of functions.
Relationship to Functions
Understanding the concept of a function is crucial to understanding inputs and outputs, because functions are the bridges that connect inputs to outputs. Functions are rules or processes in which every input value is assigned to an output value. The input is the independent variable, and the output is the dependent variable -- that is, the output's value depends upon the input's value. There can be multiple inputs, but each input results in exactly one output.
Notation and Presentation
Inputs and outputs may be presented either in table or equation form. Tables have two columns or rows, which may be oriented either vertically or horizontally. In the case of the first, input values appear on the left side and output values appear on the right; in the case of the latter, inputs appear on top and outputs on the bottom. In equation form, an x usually represents the input quantity, while a y or f(x) -- where the "f" stands for function -- usually represents the output. For instance, in the function y = x – 3, y is the output value, while x is the input value.