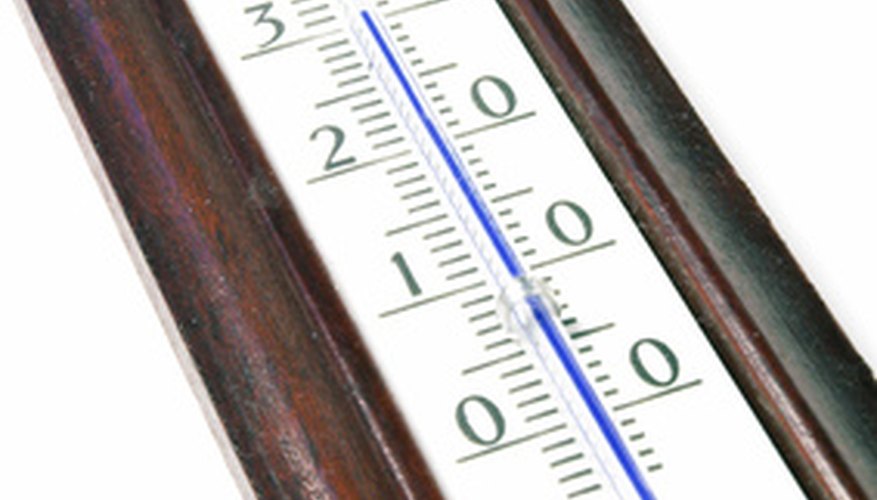 Heat is a type of energy created by the vibration and collision of atoms and molecules. The faster the molecules of a substance are vibrating, the more heat energy it has. (Reference 1) Temperature is technically considered to be the average energy of the molecules that compose a substance.
Since the creation of the temperature scale in the 18th century, various devices have been used to measure heat. (Reference 2) Different types of heat measurement instruments require different levels of scientific assumption to be made. The situation in which it is most appropriate to use these devices varies depending on criteria and finance.
Broadly speaking, there are two categories of heat measurement instruments. They are contact and noncontact. Contact sensors measure their own heat, whereas noncontact sensors measure the infrared or optical radiation they receive from the source. (Reference 3)
Thermometers
Glass thermometers are among the oldest and still the most widely used type of thermometer in laboratory work. A standard glass thermometer is a hollow tube with a bulb at one end and a visible measurement scale down the tube. Inside the tube is a liquid that expands when heated, resulting in a simple visual tool for measuring temperature.
Thermometers can come in many shapes and sizes. They vary in their ideal purpose and in their accuracy.
Thermometers are a contact heat measurement instrument.
Thermistor
A thermistor is a small heat-sensitive resistor that demonstrates a change in resistance in response to a change in temperature. Thermistors measure temperature accurately, but only over a small range compared to other heat measurement instruments. They are well-suited for applications such as measuring the engine oil temperature in a car and are commonly used in modern digital thermostats.
Thermal imaging devices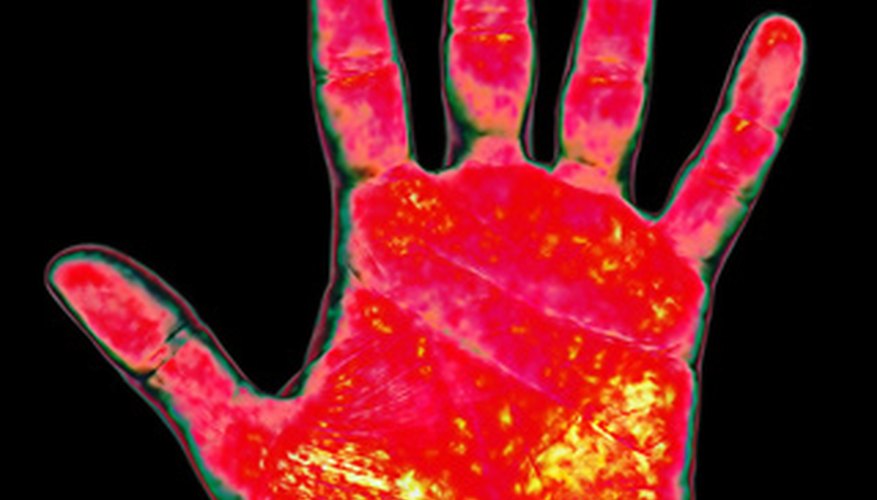 Thermography is the remote measuring of infrared radiation to determine the temperature of a source. These devices are relatively expensive and are mainly used in military and industrial applications.
All objects emit infrared radiation based on their temperature. Thermographic cameras can receive this radiation at a distance and infer the temperature of the source based on that data. These devices often output this information as an image called a thermogram. The thermogram allows the operator to see variations in temperature across the whole range of the object under observation.
Thermal imaging devices are a noncontact type of heat measurement instrument.